Wildlife Removal Alpharetta
If you live in Alpharetta, you're probably used to seeing a variety of wildlife. When the wildlife is in its natural habitat it is a pleasure to see. However, when we find wildlife in or around our homes they can potentially pose a threat. The animals that may seem harmless in the wild, can potentially cause damage to our health and to our property.
If you live in Alpharetta, you've likely have seen squirrels, rats, and other wildlife in the area. If you see them in your home you should not try to resolve the issue yourself. The same can be said for the wildlife you may find on your business premises. One of the best things you can do is to contact licensed professionals who can remove many types of wildlife in the proper manner. Contact us today to make full use of our wildlife removal services.
Our Written Guarantee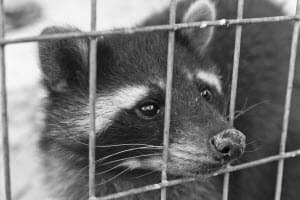 Here at North Fulton Pest Solutions, we offer all of our full wildlife exclusion customers a written guarantee. This is because we believe in the quality of our work. Our full wildlife exclusion service incorporates both the trapping of wildlife currently in your home or business and the sealing of existing entry points where targeted wildlife is gaining or may gain entry to the structure in the future.
Our guarantee does not only deal with the initial wildlife issue, it deals with much more by deterring future entry and providing ongoing peace of mind. If you would like more details about our guarantee please contact us today to schedule a free estimate.
Offering High-Quality Wildlife Control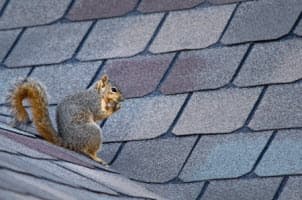 We employ a team of wildlife specialists licensed by the Georgia Department of Natural Resources. They are Commercial Trapping License and Nuisance Wildlife Control Operator Permit holders. This helps ensure that the work they carry out is performed within the guidelines set forth by the Georgia Department of Natural Resources.
If you think you might have a wildlife issue, we can help. We'll come to your home or business at a time that is convenient for you, and:
Identify the animal or animals that are causing an issue
Locate the area where the wildlife is gaining entry to the building
Note visible damage at the time of inspection that the wildlife may have caused. This could include flattened insulation, chewed wires, and areas contaminated by wildlife feces and/or urine.
Customize a range of solutions to address the current situation. The solutions will also seek to prevent any future issues.
Provide a written estimate for the customized solution(s).
We are here to ensure that your wildlife issue is resolved professionally. We are a team of trusted wildlife experts who are always eager to help. Should you have any questions or queries about your wildlife issue please do not hesitate to contact us.
We can remove the following animals (among others!) from your home or business premises:
Bats
Flying squirrels
Mice
Opossums
Raccoons
Rats
Squirrels
Each member of our team receives ongoing training to ensure they know how to deal with a wide variety of wildlife. This includes trapping and removing the wildlife in addition to using proven exclusion methods. As previously mentioned, our wildlife specialists have been licensed by Georgia's Department of Natural Resources. Again, this ensures that the work they carry out is performed within the guidelines set out by the Department of Natural Resources.
If you have an issue with an animal that is not listed above, please contact us. It's likely we can help!
Our Wildlife Exclusions Services
When undertaking wildlife exclusion measures, a member of our team will look for any openings or gaps which would permit wildlife entry. These gaps will be sealed to prevent current entry and future re-entry. Gaps are often found along a building's roofline. This is often referred to as the construction gap or builder's gap. Gaps may also be found close to utility penetrations as well as plumbing penetrations and vents; however, they may also be found in other areas around the property.
Our wildlife control experts will seal the confirmed entry points along with other areas that could be potential entry points. They will use materials that have been specifically designed and manufactured for North Fulton Pest Solutions and the wildlife exclusion industry.
The next step involves cleaning up anything that the wildlife may have left behind!
We offer a range of virucide treatments, sanitizers, and disinfectants in addition to our insulation removal and installation services.
Contact Us Today
If you're concerned about wildlife in your home or business, contact us today. We are a team of highly-trained professionals here in Alpharetta that can help solve your wildlife problems. Contact us today for a superior-quality wildlife removal and exclusion service that comes complete with a written guarantee. We look forward to helping you!