Wildlife Removal Sandy Springs
If you live in Sandy Springs and you're concerned that you might have a wildlife problem, you're in the right place! North Fulton Pest Solutions maintains a team of licensed professionals who can provide you with expert wildlife removal and exclusion services.
When we see them in their natural habitat, we enjoy wildlife. However, when they move into our homes or onto our business premises, it's another story. It's not uncommon for residents of Sandy Springs to encounter issues with raccoons, squirrels, rats, or other rodents.
Unfortunately, when wildlife invades a property, it can cause serious issues. Not only can they potentially cause damage to your property but they can also pose a safety and health risk. Please don't make any attempt to deal with wildlife yourself. It's best to hire an expert with the proper training and knowledge to undertake the work in a professional manner.
Highly Trained Wildlife Experts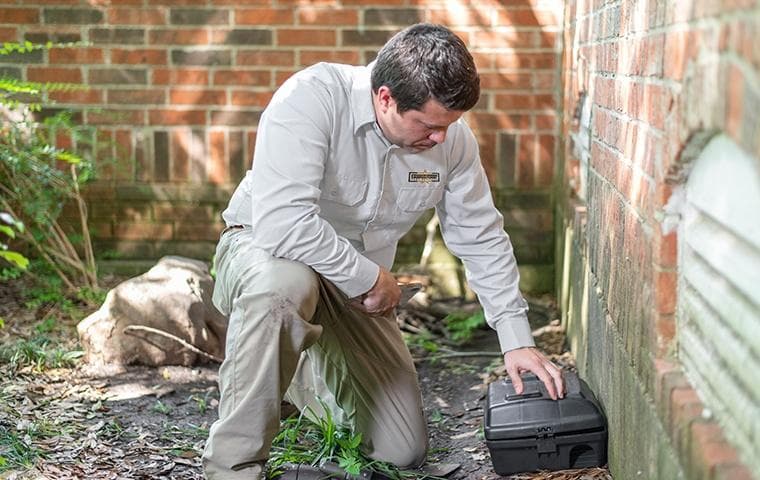 Our wildlife removal specialists are licensed by Georgia's Department of Natural Resources. In addition to this, they receive ongoing training to ensure that all of the services they provide are performed within specific guidelines. These include not only North Fulton Pest Solutions guidelines but also those of the Georgia Department of Natural Resources.
We're very proud of our wildlife control work and our commitment to excellence. We know you only want the best wildlife removal service, and that's why we go the extra mile for you. In fact, we put our customers at the heart of all that we do.
A Free Estimate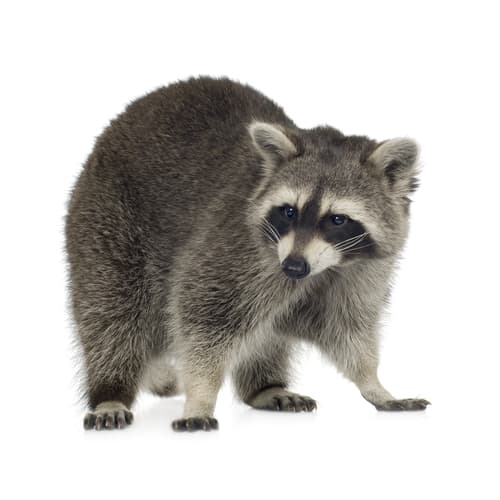 We like to go a little further than many other wildlife control companies in the area. This is why we offer all of our customers a free on-site estimate for our wildlife control services. This written estimate contains details of the inspection performed and proposed solutions. We want you to have this written estimate so you can better understand the recommended course of action. We think it's important that you are educated on the issue so you can make an informed decision about the wildlife services and service provider you choose.
Our Wildlife Control Estimate and Inspection Process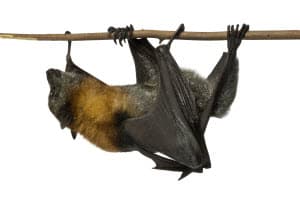 When we carry out a wildlife control estimate and inspection we will:
Identify the animals that are causing the issue.
Locate the areas where the animals are gaining access to your property.
Note visible signs of wildlife activity at the time of inspection. This may include flattened and contaminated insulation, chewed wires, droppings, rub marks, damaged ductwork, etc.
Propose customized solutions to resolve the problem and help to prevent future issues. This may include not only wildlife removal and trapping services but also wildlife exclusion services to prevent potential re-entry of targeted wildlife.
Our inspections are thorough and involve checking attics, basements, crawl spaces, and other areas where wildlife might be gaining access to your structure or harboring inside your structure.
Please note, we will talk with you about our removal, trapping, and exclusion techniques so you are aware of how we plan to deal with the wildlife. We do this so you are fully informed every step of the way.
Our Guarantee
At North Fulton Pest Solutions, all of our full wildlife exclusion services come with a lifetime renewable guarantee. Our written guarantee gives our customers the assurance that we stand behind our work and delivers peace of mind!
When you choose North Fulton pest Solutions to provide a full wildlife exclusion service for you we don't just deal with the initial problem. We also deter future re-entry by sealing known and potential wildlife entry points to your structure. The work that we do ensures that wildlife is less likely to gain entry to your property in the future. If you would like to learn more about our wildlife exclusion services or our written guarantee, contact us now to schedule a free estimate!
Our Wildlife Removal Services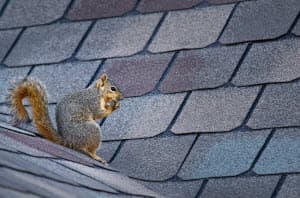 We can remove the following wildlife from your property:
Squirrels
Bats
Mice
Flying squirrels
Opossums
Raccoons
Rats
If you have a potential problem with an animal that you do not see listed above, please contact us. It's likely we may still be able to help!
When we remove wildlife from your property, we do it responsibly with the safety of you and your family in mind. We use tried and proven removal and trapping techniques, and we only use products and methods that we believe in. Please feel free to contact us if you have any questions about the methods we use or our approach to wildlife control. We will be more than happy to discuss them with you!
Contact Us Today
If you live in Sandy Springs and you're concerned that you might have a wildlife problem, we can help. We are a team of licensed professionals who can provide you with expert wildlife removal services. Contact us today so that we can help you deal with your wildlife problem before it's out of hand. Don't put up with wildlife potentially damaging your property and your health. Contact us now, and let us help restore your peace of mind!