Mosquito Control Sandy Springs
Anyone who works or lives in Sandy Springs can benefit from our superior-quality mosquito control service. This service is for those who have an active mosquito problem or simply wish to avoid such an issue. We're a team of licensed, experienced, and reliable mosquito control specialists. With more than 50 years in the industry, we have not only the experience but also the expertise to help solve your mosquito control problem in a professional and responsible manner.
We know from our own experience just how important it is to ensure that mosquitoes are no longer an issue around your home or business premises. This is why we work diligently to eliminate both adult and immature mosquitoes through a multifaceted approach. We do this using a variety of methods and application techniques proven effective (read more about our approach below). Contact us today if you have a mosquito problem or to ask about our unique approach to mosquito control. We're standing by and ready to help!
How You Can Make a Difference
Did you know that you can start reducing mosquito populations and their pesky bites on your own today? You can achieve this by:
Emptying any containers that regularly become full of water
Doing this will ensure that the mosquitoes are less likely to lay eggs near your home or business. Please empty any buckets, plant pots, plant saucers, and any objects that fill up with water. If you leave water out for your pets or other animals, please make sure that you regularly replace the water. Again, this will help to prevent mosquitoes from laying their eggs in these types of containers.
Cleaning your gutters
Many gutters contain standing water. This gives the mosquitoes even more space to lay their eggs. Keeping an eye on your gutters throughout the year isn't always easy. This is why we are pleased to be able to offer several different gutter protection options. Our gutter covers ensure that your gutters are protected, thereby helping to keep water, leaves, dirt, and debris out. Please feel free to contact us today with any questions you may have about our gutter covers or to request a free estimate for gutter protection.
Wearing the right kind of clothing
While wearing the right kind of clothing will not reduce the mosquito population, it can help to protect you. Mosquitoes are a lot less likely to bite you if you are wearing light-colored clothing as opposed to darker colors. They are also less likely to bite you if you wear long sleeved shirts and pants rather than short sleeved shirts and shorts. Consider what you are wearing if you're going to be spending an extended period of time outdoors. A quick change of clothing can make a big difference.
Use an insect repellent
Another thing that you can do to further protect yourself is to use an insect repellent. This is because it can help to keep mosquitoes away, meaning you're a lot less likely to get bitten. Always be sure to follow any and all manufacturer label directions when using an insect or mosquito repellent.
When you undertake all of the above activities, you are helping us to protect you from a mosquito control issue. These small and simple changes can make a huge difference to the mosquito population and how often you are bitten. This means you can enjoy sitting out in your yard or working on your business premises once again.
Here for your Home and Business
Whether you live or work in or around Sandy Springs, we are here to help! We've been working in the area for more than 50 years, and we know more than a thing or two about mosquitoes and how best to control them!
Our Unique Approach to Mosquito Control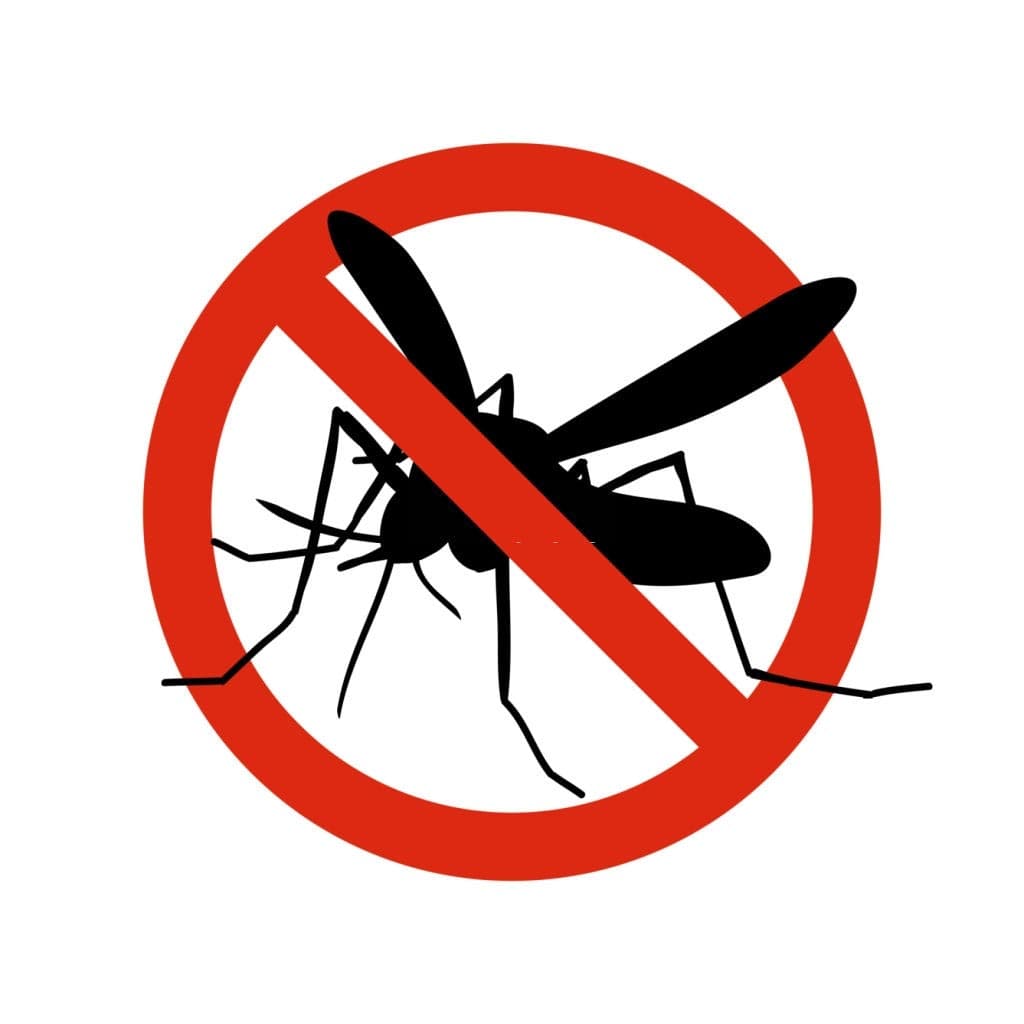 Our highly skilled technicians will employ a unique approach to your mosquito control including the application of an adulticide to immediately start controlling biting adult mosquitoes. We'll also employ a synergist to make mosquitoes more susceptible to the adulticide application. Next we incorporate the use of an insect growth regulator or IGR to interrupt successful mosquito reproduction and the developmental cycles of the mosquito population. Finally, we incorporate the use of a larvicide to prevent immature mosquito larva from ever maturing into biting adults! This unique approach delivers far superior results than the adulticide only approach employed by the vast majority of other mosquito control service providers.
We are so confident in the service we provide that we offer a written guarantee on all of our annual mosquito control programs! When you trust North Fulton Pest Solutions to provide your mosquito control, you'll enjoy the ultimate peace of mind!
Contact Us Now
We are a team of experienced and professional mosquito control specialists, and we're here to help you tackle your mosquito problem. Whether you live or work in or around Sandy Springs, you can trust North Fulton Pest Solutions to deliver a superior mosquito control service designed to meet your needs.
Don't put up with mosquitoes any longer, let us deal with them so you can enjoy your time outside once again. Let us put your mind at ease; call or text us today for your free mosquito control estimate… 770-475-7419.