At North Fulton Pest Solutions, we are here to help you deal with your rodent control issues. If you live in Cumming, GA we're ready to help! We are a team of highly-trained rodent control experts who have you at the heart of all we do.
We understand how many problems rodents can cause, including some very dangerous problems. That's why we offer professional help when you need it.
Our Rodent Removal Services
Our rodent removal specialists are all registered or licensed in Household Pest Control, and we also employ Georgia Department of Natural Resources licensed trappers. We work to complete the job, and do it well!
When you ask us to come to your home or business we will: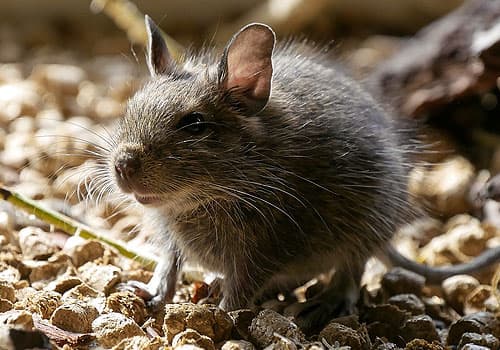 Inspect for and identify the rodents that are causing issues
When the rodents are identified we will be able to design and execute a customized solution. Different rodents need to be dealt with differently. We have a range of different solutions that we employ, and we know the best way to deal with a variety of rodents. Thanks to our on-going training, you can be sure that the work we do is performed to high standards and with your safety in mind.
Determine where they are gaining access to your property
Once we have identified where the rodents are gaining access, we can devise a plan to prevent them from gaining access again in the future and also reduce their populations in and around your property. We can work to block the entryways, reducing the chances that rodents enter your structure again. We'll make recommendations and communicate why we feel they're important to achieve success in your rodent control program.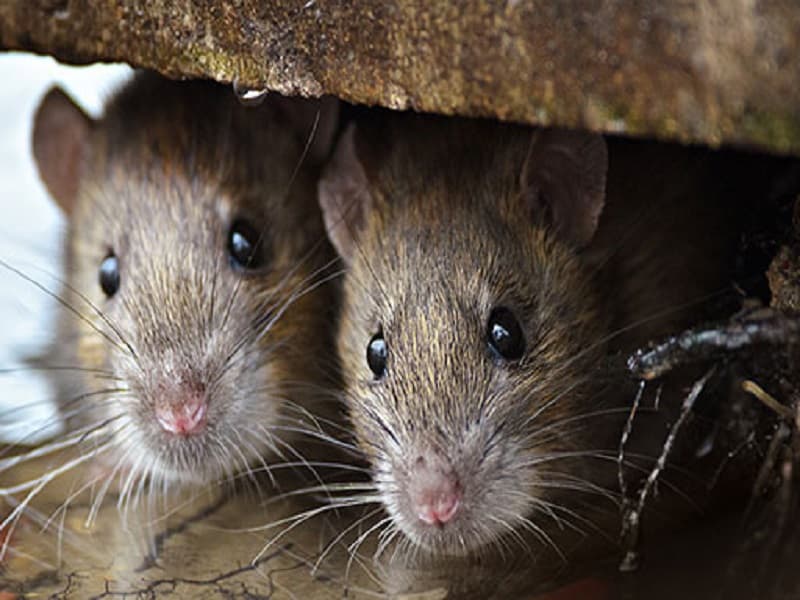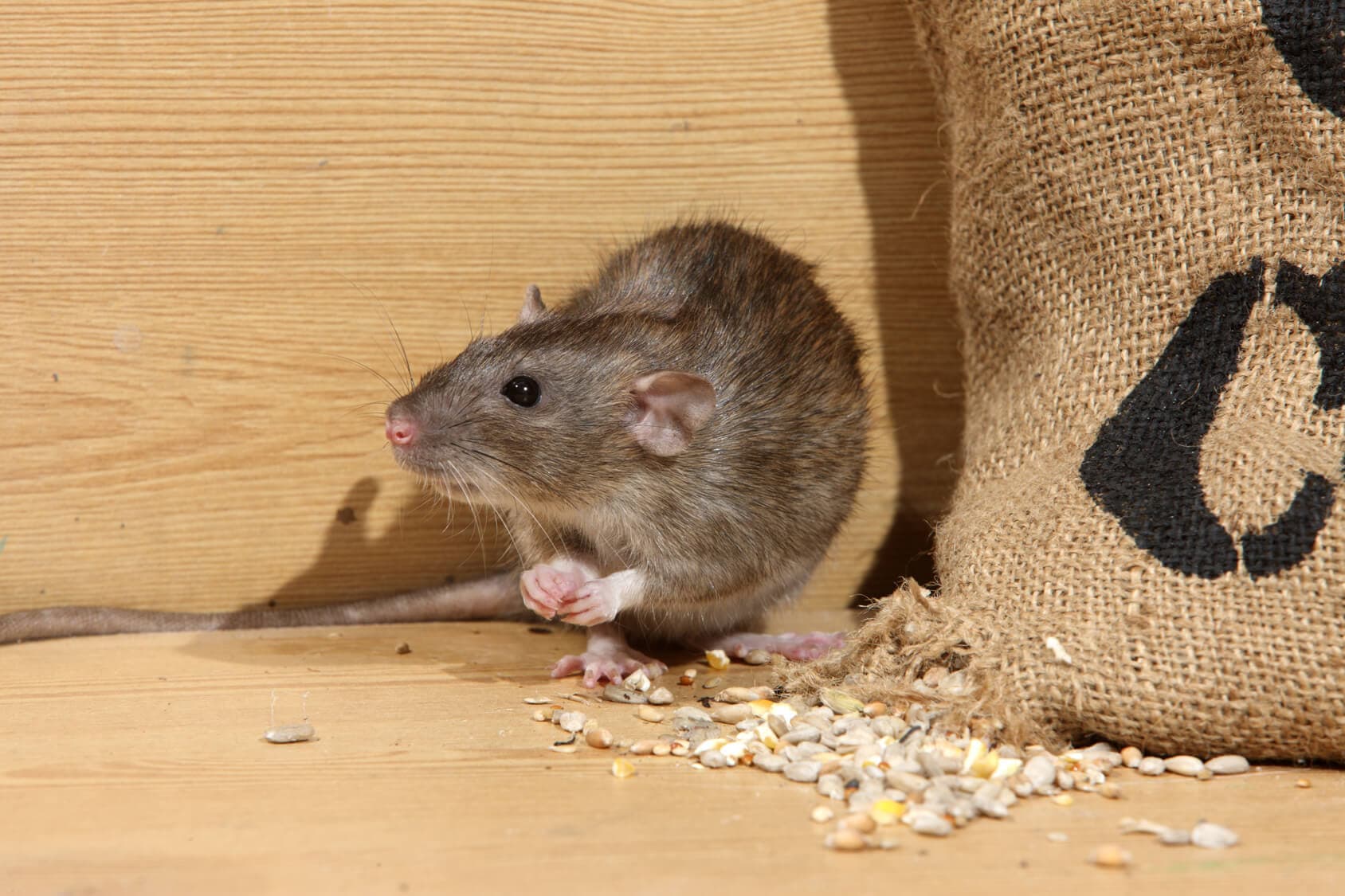 Communicate the visual damage we observe
As many rodents like to gnaw and chew, they can potentially cause a lot of damage. We may come across wires that have been chewed. This is a potential fire hazard if electrical wires have been compromised. We, therefore, recommend that you implement control measures as soon as you realize you have a rodent problem.
Rodents may also damage ductwork, and flatten or contaminate insulation.
Draw up a customized solution
We'll recommend a tailored solution to address the present and potential future rodent related problems. Each home or business premises needs a different solution. This is why we take the time to inspect and prepare a customized solution for each property and structure. There is no one-size-fits-all remedy, which is why our inspection and customization is key to success.
We know how important it is that you have peace of mind, which is why we will only ever work to deliver a superior standard of service.
Our Highly-trained Technicians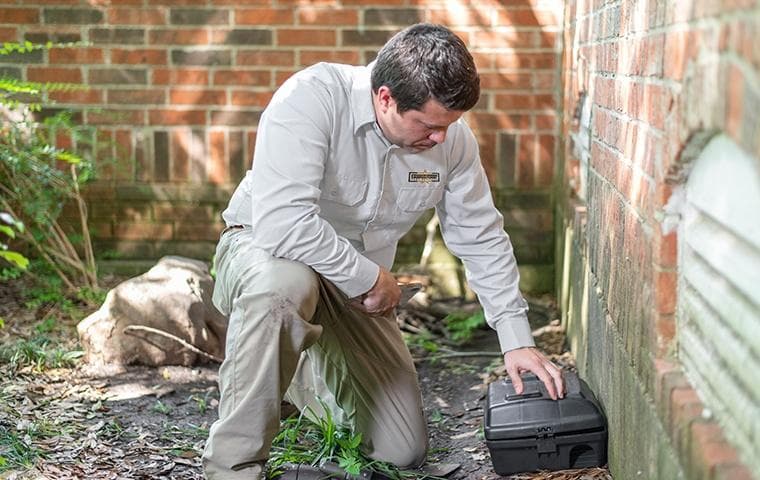 Each of our technicians is highly trained, ensuring they deliver valuable solutions for you and your home or place of business. We know how important it is that the work we perform is to a high standard.
We want you to be completely happy with our work. This is why we put you at the heart of all that we do and back our work with written guarantees.
Our technicians will explain the whole rodent control process to you so you understand what is happening every step of the way. Please feel free to ask us any questions that you may have. We are here to make sure your home or business premises are fully protected.
Contact us today; our team is standing by!
Our Rodent Control Guarantee
Our annual rodent control programs and full wildlife exclusions come with a written guarantee. Whether you're a homeowner, you rent your home, or you are concerned about rodents in your business premises, we're here for you. When you ask us to help you with your rodent issue, we will address it promptly and professionally, and work in such a way as to prevent rodents from gaining access to your property in the future.
You can rest easy knowing that our written guarantee stands for something.
Contact Us Today
If you think you have a rodent control problem please contact us today. The sooner you speak with us, the sooner we can help. We're a team of friendly and professional experts who are here for you. If you live in or around Cumming, we're ready to help solve your rodent related problems now!
Call or text us today at 770-475-7419!