When your peaceful day is abruptly interrupted by the disturbing sight of an unsolicited rodent, a shriek won't be enough to scare it away for good. Rodents are naturally attracted to easily obtainable and unattended food sources and will not hesitate to do as much troublesome damage as necessary to reach it.
The bothersome sight of these disease-carrying pests alone is enough to bring copious amounts of discomfort to those living in your Milton home, and more times than not, those store-bought traps won't be an effective solution to control a rodent infestation.
When these pesky infestations get out of hand it's time to turn to professional pest control measures for proper and effective rodent control solutions.
This is where the experts at North Fulton Pest Solutions come in.
Our team of licensed, state-certified, and highly-trained rodent control experts will help protect you, your family, and the health of your Milton property from these troublesome rodents by providing responsible and effective solutions. We offer innovative technology, skillful procedures, and customized rodent management solutions that will restore your once serene environment.
We strive to provide the best and most effective rodent control services to Milton's residential communities through superior knowledge and processes that keep infestations consistently in check.
Contact us at 770-475-7419 or visit our website https://www.northfultonexterminating.com/ for a free estimate.
Enjoy the comfort of your own home!
After receiving an estimate and moving forward with our services, our rodent control experts will do their best to exceed expectations and swiftly oversee the rodent situation.
Rodents in the Milton Area
Here are some signs and symptoms to look out for in your home if you suspect a rodent infestation:
Scratching noises in walls, attics, or between floors
Unusual noises throughout the day
Droppings
Chewed pipes, wires, and food bags
These signs become apparent because rats and mice are scavengers that are constantly scrounging around for their next meal and looking for a place to nest. Because of this, they end up contaminating food from the harmful bacteria they carry and damaging your property.
Because of these reasons, professional rodent control services are crucial for the health of you, your family, guests, and your Milton property.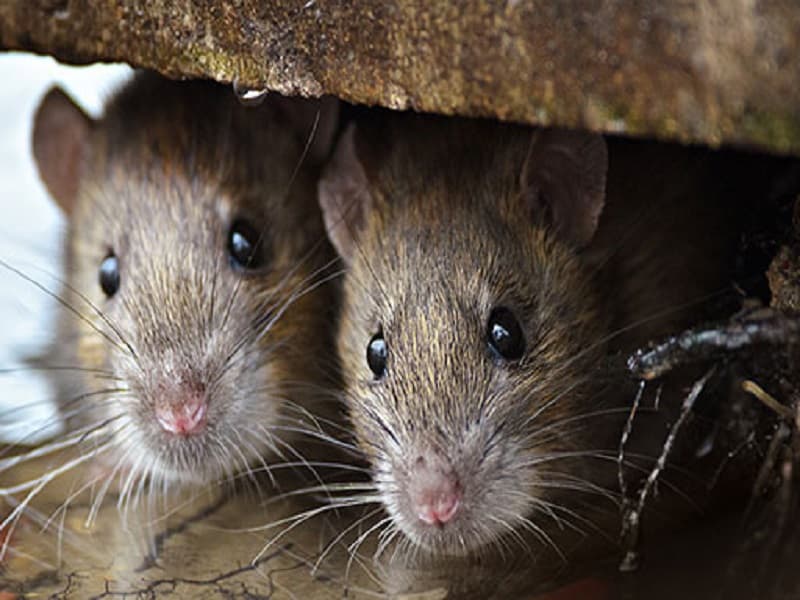 Some of the most common rodents in the Milton, Georgia area are:
The Norway Rat
The Roof Rat
House Mouse
Roof rats typically are dark grey in color and are smaller than Norway rats, which have brownish-red coats. They both like to live around humans so they can easily scavenge food. They are not only a nuisance but also transmit certain diseases and can damage and contaminate large quantities of food products and/or crops.
When mice and rats invade your home and are multiplying you'll notice more activity during the night rather than the day. However, when you begin to encounter mice or rats scurrying about your property during the day, the infestation is growing and may require immediate solutions by the rodent control professionals at North Fulton Pest Solutions.
The economic loss you can face due to an infestation of rodents lies not only in the food they eat but also in the contamination they spread among your property and the structural damage they inflict. Rodents are also known to spread numerous diseases, including being hosts to the bacteria that cause Lyme disease.
North Fulton Pest Solutions is incredibly experienced in the removal of mice, rats, and other rodents. Choose our effective rodent control services to keep an infestation from growing and potentially spreading to neighboring properties.
About Our Rodent Control Services
North Fulton Pest Solutions is owned by R. Blake Edwards, who is certified as an Associate Entomologist and Georgia's first Public Health Entomology Certificate Holder by the Entomological Society of America Certification Corporation. North Fulton Pest Solutions was built on passion and meaningful family values that influence the way we perform our services.
North Fulton Pest Solutions has been protecting the people of Milton and the surrounding areas from pests and rodents for more than 50 years now. We are a locally-owned family business, offering far superior, family and pet-friendly services than other pest control service providers. Our annual service programs also come with a written guarantee!
We have an A+ rating with the Better Business Bureau, proving our exceptional rodent removal performance. We also practice Integrated Pest Management at North Fulton Pest Solutions as we strive to be good stewards of what is entrusted to us.
The expert rodent control team at North Fulton Pest Solutions has specialized in prescriptive treatments of putting pest and rodent infestations in check for decades. Our professional rodent control services involve the use of high-level techniques and procedures that efficiently and effectively manage the infestation throughout your Milton property.
Our dedication to staying on the cutting-edge of technology provides personalized, professional, prompt, and effective results. We have a team of highly trained and knowledgeable technicians ready to provide the best rodent control treatment in Milton possible at affordable rates.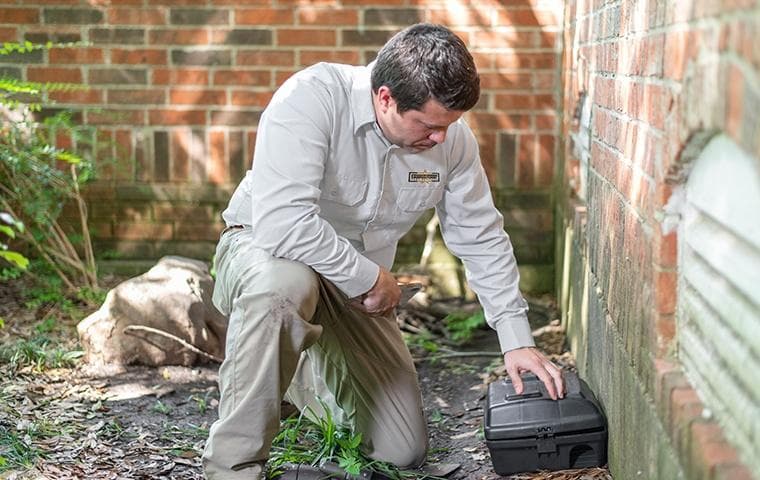 Our rodent control process involves:
Sending our trusted and quality minded rodent control professionals to your home or place of business
Conducting a thorough inspection of your home or property for rodents, signs of rodents, and areas conducive to rodent infestation
Providing a professional consultation with tips to prevent future rodent infestations
Providing a prescriptive, written estimate for rodent control measures specific to the needs of your property
Executing the proposed rodent control services in a professional manner once approved by the homeowner or property owner
Partnering with the property owner to achieve realistic rodent control results
Contact Us Today For a Free Rodent Control Estimate
You'll know it's time to bring in the rodent control professionals at North Fulton Pest Solutions when you catch any kind of rodent whether it be a mouse or rat scurrying across your floor in search of food and shelter. We will professionally diagnose and address the rodent problem in your home or business.
As an experienced, well-rounded, full-service pest control company, we offer the most complete and comprehensive rodent control services in Milton and its surrounding areas. We take pride in bringing valuable pest and rodent control services to the Milton residential communities and aim to continue providing consistently high-quality solutions.
Call or text us today at 770-475-7419 or visit https://www.northfultonexterminating.com/ for a free and no-obligation estimate for environmentally responsible pest control solutions.