Residents and business owners alike in Roswell can all agree on how troublesome invading rodents can be. Rodents see your property as a new supply of food and shelter, thus making your home a prime target for rodents to eat, live, and breed. These unwanted visitors can make your time in your own home incredibly uncomfortable!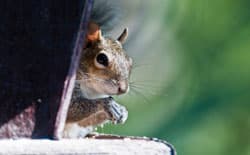 As innocent as they may seem, rodents can create several issues in homes such as:
Property damage by ruining wiring, insulation, and pipes with their incessant chewing and gnawing
Their droppings pose possible risks to your family's health through the diseases they carry
Some rodents will bite when they feel threatened
Discomfort after an unsightly encounter
Don't attempt to wait out a rodent infestation in your Roswell home; take immediate action by choosing our team of rodent control professionals to expertly manage the situation and help prevent future infestations. Rodents can be incredibly harmful to your health and your home; taking care of an infestation in its early stages will drastically reduce the risk of rodents breeding and returning.
Call North Fulton Pest Solutions if you notice rodent droppings or hear scurrying in the attic, behind walls, or in crawl spaces. North Fulton Pest Solutions is available throughout the year for responsible rodent control in and around Roswell's residential areas.
Contact us at 770-475-7419 (feel free to call or text!) or visit our website at https://www.northfultonexterminating.com/ for a free estimate. We value your time and the well-being of you and your home and strive to consistently provide effective solutions to regain control over troublesome rodent infestations.
Rodents In The Roswell Area
Roswell is one area in the United States that is more prone to rat problems than others. The three of the most common rodents you'll come across in Roswell are the roof rat, Norway rat, and the house mouse.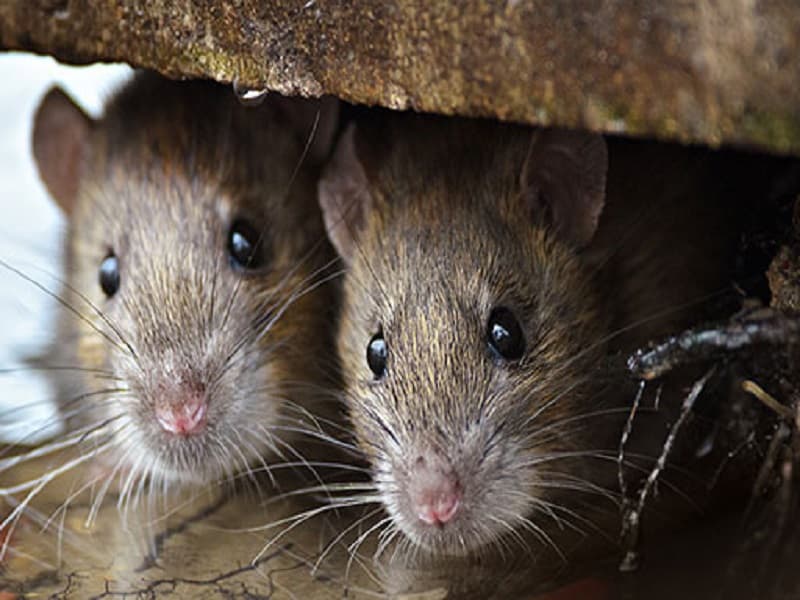 Roof rats
Roof rats have a sleek appearance, with tails longer than their bodies. They grow up to approximately 18 inches in length and weigh approximately 8 oz. They are generally dark grey with smooth fur, large ears, and pointy faces.
As they are good climbers, they tend to build nests above ground in trees outdoors and attics indoors. While their diet varies, they prefer fruits, vegetables, seeds, and grains. Rodent droppings and chewed objects are the most obvious signs of an infestation.
Norway rats
Norway rats are usually brownish red in color and larger and more robust than roof rats, with tails shorter than their bodies. They have a blunt nose, smaller eyes and ears.
Much like the roof rat, Norway rats are omnivores and will eat grains, cockroaches, meats, fruits, and other food scraps and crumbs left behind; however, they prefer meats. Norway rats are more active between dusk and dawn but don't typically climb as well as the roof rat. These rats tend to nest in sewers, basements, beneath slab walkways, and soil burrows.
House mouse
The house mouse is a nuisance and poses significant health and property threats. They are dusty gray to black and only about 6-7 inches in length and approximately ¾ of an ounce in weight. They adapt quickly to changing conditions. They'll eat almost anything but prefer grains! You know you have a house mouse infestation through gnawing marks, droppings, tracks, and damaged goods.
We highly encourage you to contact North Fulton Pest Solutions as soon as possible if you think you have a rodent infestation.
About Our Rodent Control Services
North Fulton Pest Solutions has proudly provided the people of Roswell, GA full-service rodent control services for over five decades. We possess superior expertise and equipment to help protect your home and business against all kinds of rodents.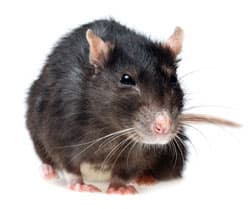 We are proud to provide reliable and effective rodent control services to the wonderful city of Roswell. We are so confident in the efficacy of our rodent control services that we include a written guarantee with our annual service programs.
North Fulton Pest Solutions is owned by R. Blake Edwards, who is certified as an Associate Entomologist and Georgia's first Public Health Entomology Certificate Holder by the Entomological Society of America Certification Corporation. North Fulton Pest Solutions was built on passion and meaningful family values that influence the way we perform and execute our services.
Because of our exceptional rodent control service programs, we possess an A+ Better Business Bureau rating. Our vast range of integrated rodent management plans seek to provide a prescriptive solution to your unique rodent control issue.
Our team of highly trained and experienced rodent professionals provides the best rodent control services to Roswell at affordable rates. Our rodent control procedures consist of:
Sending a friendly professional to your property as soon as possible
Conducting thorough inspections to identify the rodent problem
Using functional control measures that will effectively manage the rodent infestation
Professional services that control future rodent infestations and provide for long-lasting relief
Prescribed visits to monitor and alleviate any persistent rodent infestations
Call or Text Us Today For A Rodent Control Estimate
If you live or work in Roswell or its surrounding cities, and are looking for professional rodent control services, North Fulton Pest Solutions has your back! We help keep rodents out of your home and office even during their most active seasons so that you can enjoy a comfortable environment.
We offer the most complete and family-friendly rodent control in Roswell. We routinely diagnose and treat all types of residential and commercial rodent problems.
Call or text us today at 770-475-7419 or visit https://www.northfultonexterminating.com/ for a free, no-obligation estimate for responsible residential and commercial rodent control solutions.
At North Fulton Pest Solutions we do our very best to bring as much value as we can to the commercial and residential communities of Roswell through our expert rodent control services. We look forward to providing you with effective solutions for your rodent infestation.
Award Winning Pest Control...
that's the North Fulton Pest Solutions difference!