For the very best pest control Cumming, Georgia has to offer, contact North Fulton Pest Solutions today. We've provided award winning pest prevention and pest management for home and business owners for 50 years and counting.
Reliable Household Pest Control
Ants, roaches, silverfish, and and other uninvited crawling pests have no place on your property, but that doesn't always stop them from moving in. We'll help you evict them once and for all with a combination of prescriptive, strategic treatments designed to get to the root of the problem. We have not only the resources but he knowledge to tackle the toughest pest infestations.
Mosquitoes and Flying, Stinging Insects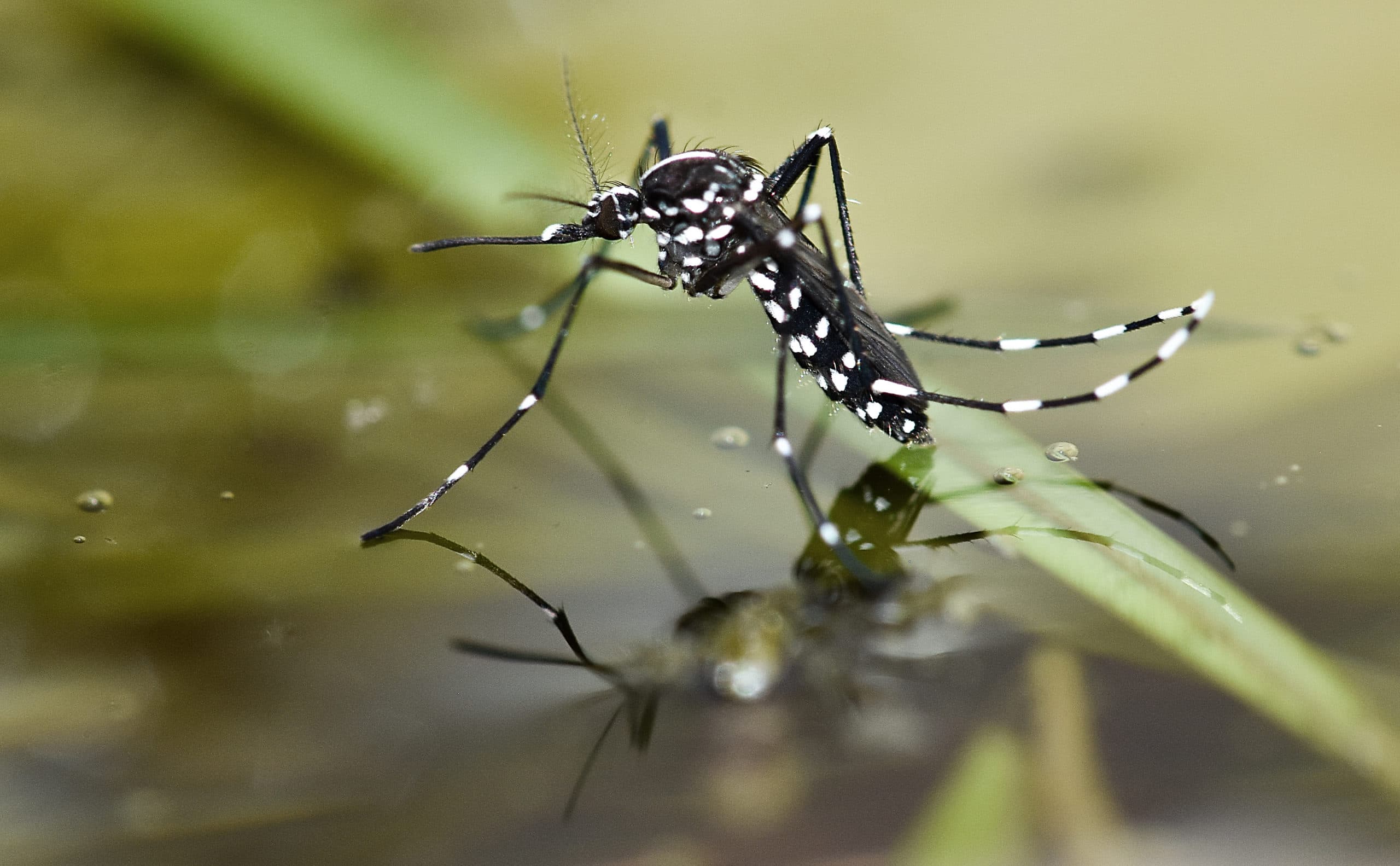 Cumming residents often deal with pesky flying insects during the warmer months. From the buzzing of mosquitoes to the threat of aggressive wasps, we have effective means for keeping your family comfortable. We have experience removing stinging, flying insects from nests built in exterior structures and controlling them around your property, and our multifaceted methods for controlling mosquitoes allow you to fully enjoy your property, both inside and outdoors.
We also help you control the following pests:
Cockroaches
Venomous spiders
Centipedes
Earwigs
Wildlife

Termite Control in Cumming, GA
No one wants to think about the possibility of termites in their home, but in the Cumming area, termites are more prevalent than many people realize. So when you need Termite Control in Cumming, GA we are here to help with some of the most technologically advanced products available, and our termite treatments are backed by our Lifetime Renewable Guarantees and Unlimited Damage Repair Guarantees for qualifying homes!
Our Termite Control Products
The products we use to treat your home are proven effective, working together to get rid of termites and keep them at bay!
Sentricon® Termite Colony Elimination System with Always Active™ Technology This system is a green alternative to traditional liquid termite treatments that is used to protect millions of homes, including the White House! It does more than just kill individual termites; it wipes out the entire colony. This system is the only termite baiting system currently available featuring Recruit® HD termite bait in each and every single bait station from the very first day of installation. Most other so called termite bait stations contain no active termite bait when installed leaving your home or property vulnerable to termite attacks!
Termidor® Termite Treatment This unique, non-repellant, liquid termiticide possesses a unique "Transfer Effect™". When termites contact Termidor they become a "carrier" and when those termites contact other termites they transfer the Termidor to them! Termidor works like a virus spreading throughout the termite colony ultimately leading to eradication and total termite colony control.
Termite Inspection
Termite inspections are an important part of our termite services and your termite treatment plan. We use a combination of liquid residual treatments (Termidor) and baiting systems (Sentricon with Always Active) to keep termites under control and protect your home. We will provide a complete visual inspection of your home and property to determine if you have any visual sign of termites, and recommend the best course of action for dealing with a problem or preventing one in the first place!
Termite Clearance Letter
When you are buying or selling a home in Cumming, getting a termite inspection and termite clearance letter (the Official Georgia Wood Infestation Report) is very important. We have a convenient request form right on our website so homeowners and real estate agents can easily make their requests.
Superior Termite Control
Georgia's climate makes it prime termite real estate. Every year, homeowners suffer millions of dollars in damage. Unfortunately, as pest-related damage is widely considered a maintenance issue, you can't count on your insurance policy to foot the bill. Protect your home by investing in a quality preventive termite program early on.
At North Fulton Pest Solutions we have access to the top-rated products currently on the market. Termidor® and Sentricon® with Always Active™ have been hailed as extremely efficient measures against established and newly forming colonies. We're so confident they'll work that we guarantee your investment! No other Cumming, Georgia pest control company goes the extra mile quite like we do!
In addition to our termite treatment and prevention services, we offer:
Pre-construction termite treatments
Thorough termite inspections
Termite clearance letters – delivered fast!
Wildlife Removal in Cumming, GA
North Fulton Pest Solutions is a comprehensive service provider. While we're treating your home for common insects, we can also manage any warm-blooded pests. While most homeowners call us during emergencies, our wildlife exclusion services offer top-notch preventative protection.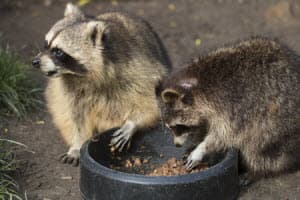 There are many different types of wild animals in Cumming. Opossums, skunks, raccoons, bats, rodents, and squirrels are just a few that you may encounter at the park or when you are out and about. When they find their way into your home or yard, though, they can become a problem. At one time, wild animals had their habitats and humans had theirs. However, humans have slowly encroached upon the homes of wild animals, and the only place they have to go is often where humans dwell. Professional wildlife removal in Cumming, GA can help when the wildlife gets a little too close for comfort.
There is no denying that wild animals are beautiful. Some probably look pretty cuddly and cute, but make no mistake, that cute squirrel can do thousands of dollars' worth of damage if it gets in your attic. That adorable raccoon can wreak havoc in your crawlspace. Once an animal gets into your home, it can chew through walls, chew wires, tear up cardboard packing crates, and introduce a host of insects and pests including fleas, mites, and ticks. If a child or pet encounters the animal in your home or yard, they could be seriously injured.
The laws that govern nuisance wildlife removal in Cumming, GA are quite strict. If you encounter wild animals in your home or on your property, you should not try to get rid of them on your own. Doing so could get you into legal trouble, not to mention you could get hurt. Your best bet is to call a professional who can remove nuisance wildlife with the least amount of risk possible. A professional can also show you how to keep animals out of your home for good.
Reliable Wildlife Removal in Cumming, GA
Unwanted wild animals in your home can be a health and safety risk, not to mention it can decrease your property value. Don't try to remove nuisance wildlife on your own, call North Fulton Pest Solutions for prompt, professional wildlife removal. Our licensed, trained technicians will comply with Georgia's wildlife removal laws with an emphasis on safety and humane extraction. Call or text our office today to schedule an inspection of your property and home to get rid of nuisance wildlife and learn how to keep them away.
We're experienced in removing:
Bats
Squirrels
Rats
Raccoons
Mice
Birds, and other threats
Wild animals found indoors can be incredibly vicious because they're afraid. It's always a good idea to call an expert for removal. Our professional wildlife control technicians are trained in animal identification, proper handling, and are armed with the most effective tools for every job. In fact, we're one of the few wildlife removal companies in Cumming whose wildlife control experts are Georgia Department of Natural Resources licensed trappers.
If you've experienced problems with animals in the past; or, if you're starting to hear neighborhood horror stories, call and ask us about our preventive measures. We can assess your property for risks, patching any holes and use appropriate materials to seal openings where wildlife could gain entry.
Trusted and Reliable Pest Services – Guaranteed
At North Fulton Pest Solutions, your satisfaction is #1. In fact, all of our annual service agreements are backed by written guarantees. Contact us at 770-475-7419 to discuss our service programs or to request a free quote for pest control in Cumming, GA.