Pest Control in Decatur, Georgia
North Fulton Pest Solutions has proudly eradicated pests from Decatur, Georgia, and the neighboring areas for more than 50 years. As a local, family-owned and run company we offer our wonderful clients the individualized assistance required to solve their pest problems in a secure, efficient, timely, and professional manner. When it comes to our home and commercial pest control services, we use professional products and strategic treatments that are highly effective against pests while being completely tailored to your needs. Our group of highly-trained, friendly, and qualified pest control professionals is eager to put their expertise to work in getting rid of an invasion of pests in your home or on your commercial property.
When pests invade your home or workspace it's crucial that you choose the talented, best-in-class pest control technicians here at North Fulton Pest Solutions to swiftly get rid of the issue. With state-of-the-art science-backed methods, our team provides some of the most effective pest control solutions in the area. The leaders of our pest control team here at North Fulton Pest Solutions carry high-level academic achievements, licenses, and certifications in Entomology and put that knowledge to use by training our sharp technicians in order to provide our customers with a higher-grade pest solution service.
Common Pests In The Decatur Area
Pests have always been a bothersome issue in the Decatur area, and unfortunately, there are many pesky insects that like to call Decatur their home. Let's go over some of the most common pests in the Decatur, Georgia area to get an idea of what we're dealing with.
Ants – As one of the most common pests in many different areas across the United States, ants are quick to invade and spread throughout homes and commercial properties. Ants are abundant and can cause a fair amount of structural damage to your property depending on how long they are left untreated.
Silverfish – Although an infestation of silverfish isn't necessarily disastrous, it can be a major disruption to your home and daily life. Silverfish enjoy chewing on various fabrics and paper materials meaning if you have an infestation of these quick and metallic-looking critters you'll likely begin to find small holes in your clothing, furniture, books, wallpaper, and other items. Did you know that silverfish have been around for over 400 million years?
Cockroaches – Cockroaches are among the least welcome bugs you could find in your house or place of business. These unpleasant insects can enter your Decatur, Georgia property in large numbers and leave behind bacteria-filled droppings that can harm those who inhabit the same environment. An intriguing fact about the cockroach is that it can survive for up to a week without its head.
Spiders – An infestation of spiders can be incredibly disturbing; however, when an abundance of these creepy crawlers appears in your home or place of business it's typically due to a large presence of another pest that the spiders devour. Although they are not well recognized for doing significant structural damage to your home, spiders are quick to build webs in corners, crevices, crawlspaces, attics, and other concealed areas. Due to the stigma that arachnids are associated with, even the sight of a single spider, let alone an infestation, could be enough to disturb the peace in your home or workplace.
Mosquitoes – For many, the mosquito is the most bothersome pest of them all due purely to the number of bites they can quickly administer to an individual, which can cause itchiness and irritation to the affected area. An invasion of mosquitoes proves to be an incredibly unpleasant experience. Did you know there are an estimated 2,700 species of mosquito?
Termites – The amount of structural damage that termites can do to your Decatur, Georgia house or place of business might be alarming. If left unchecked, these wood-eating insects may quickly nibble through your walls, ceiling, and even floors, causing catastrophic structural damage. Except for Antarctica, every continent is home to colonies of termites.
These pests are most commonly found invading Decatur, Georgia, and causing discord within homes and businesses alike.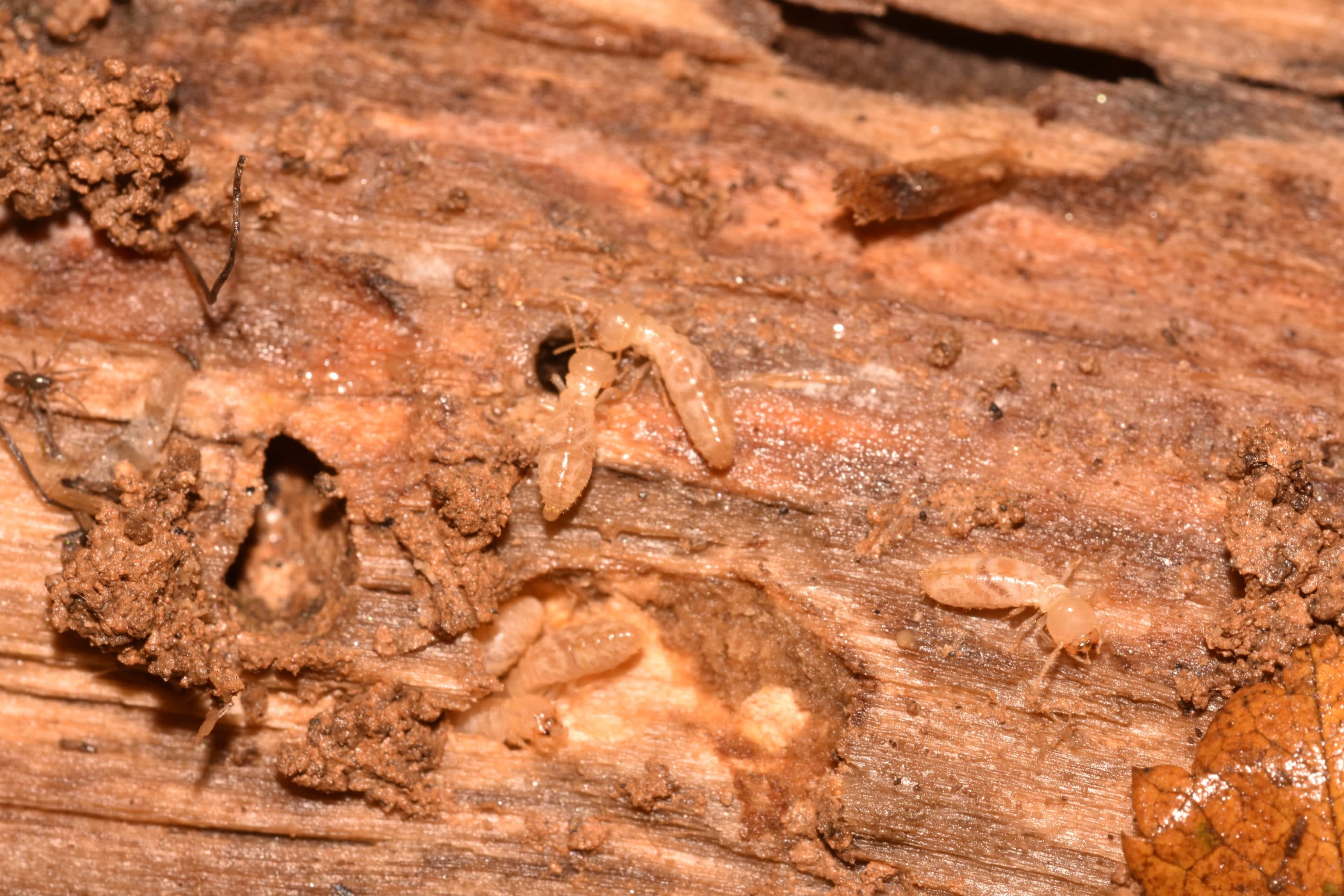 About Our Pest Control Services
With over 50 years of experience dealing with infestations of cockroaches, spiders, ants, carpenter bees, wasps, mosquitoes, mice, and more, our team here at North Fulton Pest Solutions brings the quality traits to the field that you'll need when choosing a trustworthy, reputable, and effective pest control company. We are dedicated to representing our incredible values and consistently providing some of the best customer service and work performance around.
Additionally, our technicians are thoroughly trained by leaders with a vast background in Entomology and other valuable fields that contribute to a higher-grade pest solution service. We've perfectly combined both high-level academic knowledge with applicable first-hand use in our comprehensive range of pest solution services. This knowledge has been implemented in multiple ways including determining the best method of treatment for each individual species of pest found infiltrating our client's property as well as using specialized equipment and formulations that are proven to be much more effective than other competing products.
When you choose North Fulton Pest Solutions to effectively eradicate an infestation of pests or wildlife in your residential or commercial property, you're picking an elite group of passionate pest control experts who are meticulous and surgical with their work. We proudly provide our wonderful clients with top-notch customer service along with industry-leading pest solutions and prevention tactics. Stop wasting your money on cheap store-bought pest traps and get the job done right with North Fulton Pest Solutions.
Our goal is to restore peace in your Decatur, Georgia workplace or in your home by creating a pest-free environment.
Contact Us Today For A Free Pest Control Estimate
We do our absolute best to stay on top of upcoming pest control tools, equipment, treatments, and strategies so that we can provide the very best service for our customers in and around Decatur, Georgia. Our crew is eager to maintain our excellent reputation as one of the top suppliers of pest control services in the Decatur, Georgia commercial and residential communities. When you're experiencing an invasion of bothersome pests in your home or workplace, go to North Fulton Pest Solutions for quick, convenient, and professional control.
If you have any questions about our services and serviceable areas in Decatur, Georgia, or would like a pest control service estimate from one of our skilled technicians, please feel free to pick up the phone and contact our team today (call or text!). We look forward to restoring order to your home or business by dealing with pests the right way.