Termite Treatment in Alpharetta, GA

Does your Alpharetta home have a termite infestation? If it does or you don't have preventative termite protection, we are here to help! We'll come to your home at a time that's convenient for you and carry out an inspection. During the inspection, we will look for signs that indicate there is an active termite infestation. We will also inspect for signs that could indicate the chance of potential future termite infestations. Either way, it's critically important to protect your home from costly termite damage and the inconvenience of the termite damage repair process!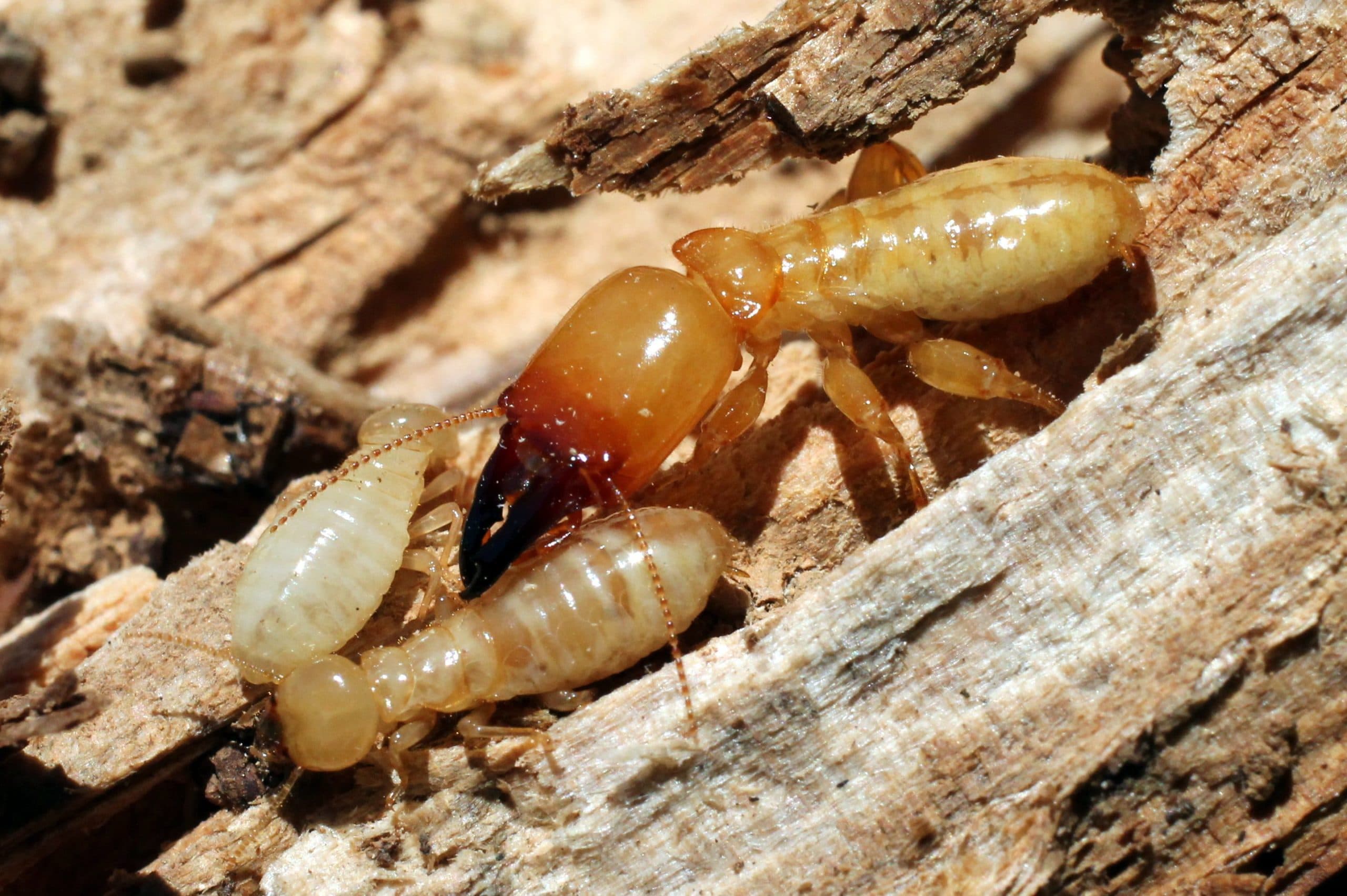 Termite Inspections
During an inspection, our trusted inspectors will look for any signs of an active termite infestation (this might include termite mud tunnels or shelter tubes, discarded termite wings, or actual termites) and conditions conducive to termite infestation (like wood to ground contacts or debris in the crawl space). During the inspection, we will also create a diagram of your structure and take measurements of your home or business. These measurements will help us to determine the proper rate of application and the best approach to corrective or preventative treatments. Upon completion of our inspection, we'll review our findings with you and make a recommendation tailored specifically to your home or structure. When you're ready to protect your home, we'll execute an effective termite treatment designed specifically for your home or business providing you with the ultimate peace of mind!
Your Home's Foundation
Your home's construction type and foundation type will play a big role in the development of your customized termite treatment plan. Crawl spaces under your home, cracks in the walls or the foundation's slabs, expansion joints, cinder block voids, brick voids, earth filled porches, and attached slabs (just to name a few!) all create potential access points for termites to enter your home! Termites can crawl through very small gaps or openings. They can crawl through a crack only one-sixteenth of an inch thick! If you have gaps in your home that are in contact with the soil, termites have an easy way in. This is why it is so important that you deal with any potential infestation as soon as you can or better yet engage in proactive, preventative termite protection!
Choosing not to invest in a professional termite treatment can prove to be very costly. Termites can extensively damage any home they encounter. Unfortunately, your homeowner's insurance is very unlikely to cover the cost of any repairs as termite damages are most often considered a maintenance issue. That's why it makes sense to allow us for help if you have a suspected termite infestation or you're simply looking to prevent a termite infestation in the future.
Your Peace of Mind
Here at North Fulton Pest Solutions, we are proud to offer you the ultimate peace of mind. We deliver this through our high-quality service programs and seasoned team members backed by over 50 years of termite protection know how! We are aware of how much damage termites can cause. That's why we recommend you call or text us today to schedule a free estimate with one of our highly-trained inspectors for any home in or around Alpharetta, GA.
All of our inspectors undergo constant on-going training. The training ensures that they can offer you a customized treatment that works effectively for your home and its unique construction type. We know that everyone's home is different. This is why we provide a free on-site estimate and inspection before we undertake any treatment. The right treatment design and approach can make a world of difference and help to keep your home termite-free.
Termite Treatment Options
When it comes to protecting your home or business from termites, we believe in a customized termite treatment designed to meet the specific needs of your property. More often than not we'll recommend the installation of a termite baiting system, specifically the Sentricon Termite Colony Elimination System with Always Active Technology, or a traditional soil treatment featuring the liquid termiticide, Termidor, or a combination of the two!
Sentricon Termite Colony Elimination System with Always Active Technology
We are your Certified Sentricon Specialists in Alpharetta. We are proud to offer this environmentally responsible termite solution. Providing you with termite protection 24-hours a day, 7-days a week, this treatment works to eliminate entire termite colonies!
Sentricon Always Active stations, the only termite baiting stations containing Recruit HD termite bait in every single station from the very first day of installation, are installed roughly 10 feet apart all the way around your home. Termites workers visit the stations and feed on the bait (which they prefer more than wood!). Termite workers also carry the bait back to the colony where they feed other members of the colony. The active ingredient in the bait prevents termites from molting and when termites can't molt, they die ultimately leading to colony elimination!
More than 60 scientific studies have shown the Sentricon System to be highly effective. We refuse to use other inferior termite baiting systems that oftentimes contain no active termite bait at all at the time of installation! Why wait to implement truly proactive, preventative termite protection?
With more than 50 years of experience in the pest and termite control industry, we'll work to correct any current termite issues you may be facing and proactively protect your home going forward.
Termidor Termite Treatments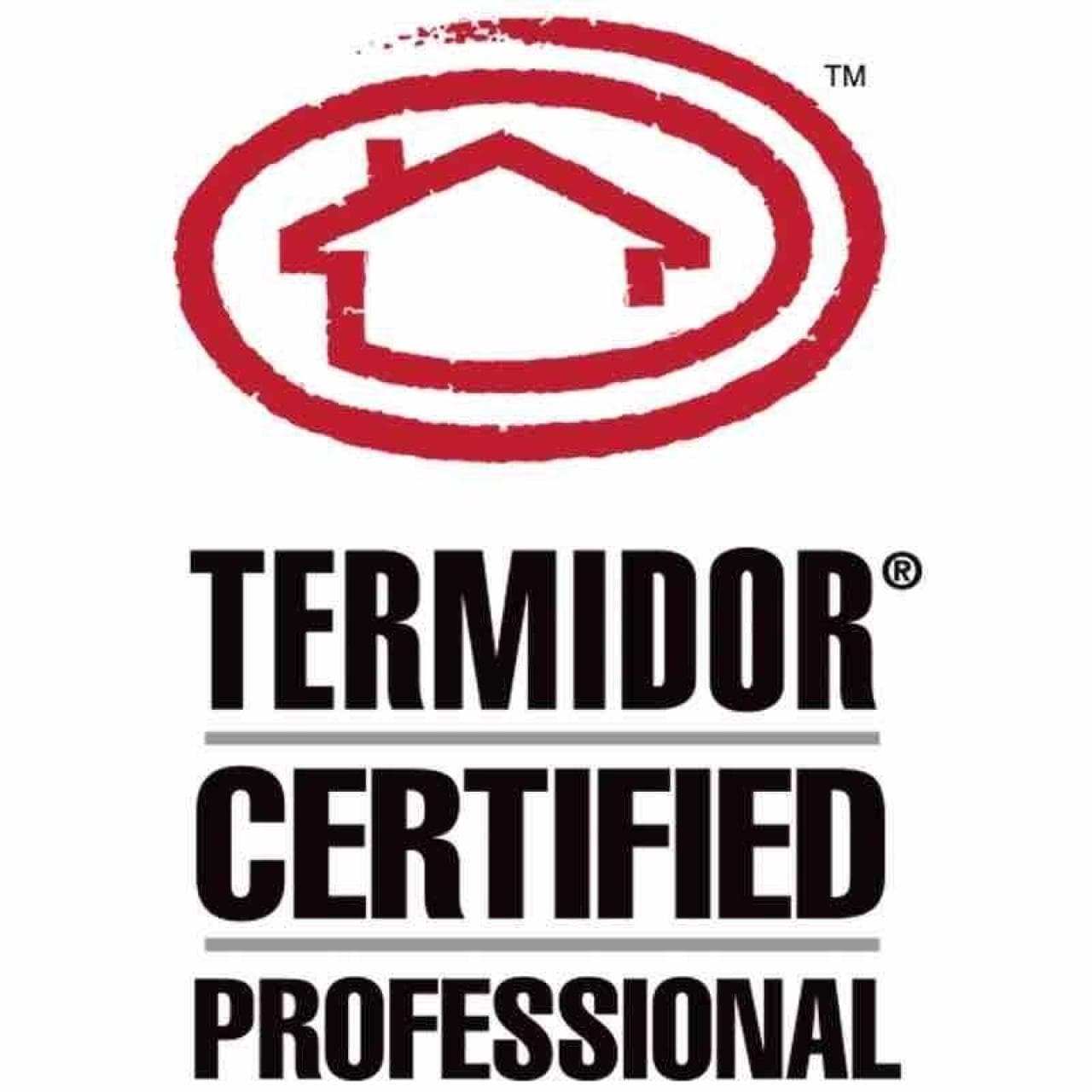 We are proud to be your local Termidor Certified Professional.
A Termidor Certified Professional is a licensed pest control professional who has completed the official Termidor training program, passed a Termidor certification exam, and has been officially certified by BASF (the manufacturer of Termidor) to use and apply Termidor. Only a Termidor Certified Professional can treat your home with Termidor.
Termidor is a liquid termiticide with a unique "transfer effect." This means unsuspecting termites come into contact with Termidor (it's a non-repellent termiticide) when they enter an area treated with Termidor. These termites then pass or "transfer" Termidor onto other termites when they feed or groom other members of their colony. The Termidor and it's unique "transfer effect" has a domino effect which ultimately leads to the demise of the entire termite colony.
Contact Us Today
If you live in or around Alpharetta, GA, and you're concerned about termites, let us help put your mind at ease. If you suspect that you have a termite infestation or want to proactively protect your home from termites and the costly damage they can cause, call or text us today… 770-475-7419!
We truly appreciate the opportunity to be your termite control company in Alpharetta!