R. Blake Edwards of North Fulton Pest Solutions is Nation's Second, State of Georgia's First Public Health Entomology Certificate Holder
Blake Edwards, Vice President of North Fulton Pest Solutions, who was certified as an Associate Entomologist by the Entomological Society of America (ESA) Certification Corporation in November of 2019 has added the ESA's Public Health Entomology Certificate to his verified credentials. Edwards is the nation's second and the state of Georgia's first Public Health Entomology Certificate Holder. To obtain a Public Health Entomology (PHE) Certificate, a pest and vector control operator must possess a minimum of five years of verifiable pest management and vector control experience, the knowledge and ability to pass a rigorous exam testing one's understanding of insects and the diseases they vector as well as principles of Integrated Pest Management, a current U.S. pesticide applicator's license, and a willingness to adhere to the PHE Code of Ethics.
"We are once again very proud of the time, effort, and energy Blake invested in this process and the knowledge he gained in obtaining his Public Health Entomology Certificate" said Joseph Edwards, President of North Fulton Pest Solutions. "It means a lot to have not only a nationally-recognized Associate Certified Entomologist but also a Public Health Entomology Certificate Holder as part of the company, especially in a time where public health is of the utmost concern and importance."
The PHE examination includes questions about arthropods of public health importance; entomology; insect identification, life cycles, and control measures; epidemiology of diseases/transmission methods; health impacts of pests; ecological principles pertaining to pest and vector control; environmental impacts related to pest and vector control; integrated pest management (IPM); pesticide safety and health issues; pesticide technology and resources; organizations and associations of significance to the pest and vector control industries; and laws and regulations affecting those industries.
Founded in 1970 and headquartered in Alpharetta, Georgia, North Fulton Pest Solutions is a member of the Georgia Pest Control Association as well as the National Pest Management Association and prides itself on providing unparalleled, award winning pest, mosquito, rodent, termite, and wildlife control services to Atlanta and its surrounding communities.
For more information about North Fulton Pest Solutions, go to:
https://www.northfultonexterminating.com.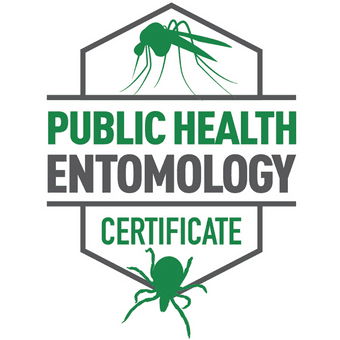 To view Edwards's Public Health Entomology verified credential from Entomological Society of America Certification Corporation on Acclaim, go to:
https://www.youracclaim.com/badges/9174f2b4-ab42-484d-915d-f0f0b7a5ae06.