Exterminator in Marietta, GA
When it comes to pest extermination you need a reliable and experienced professional that knows exactly how to tackle the issue at hand. Our team specializes in providing quality, thorough pest control and extermination services for pests such as ants, roaches, spiders, and other annoying insects that infest your Marietta household or business.
Our methods of extermination and pest control at North Fulton Pest Solutions are carefully monitored by experts in the industry. R. Blake Edwards, the owner of North Fulton Pest Solutions, proudly holds an Associate Certified Entomologist designation as well as the state of Georgia's first Public Health Entomology Certificate as issued by the Entomological Society of America Certification Corporation. With science, extensive knowledge, and decades of experience at our side, North Fulton Pest Solutions is the obvious choice when it comes to efficient and effective pest extermination for your Marietta, Georgia property.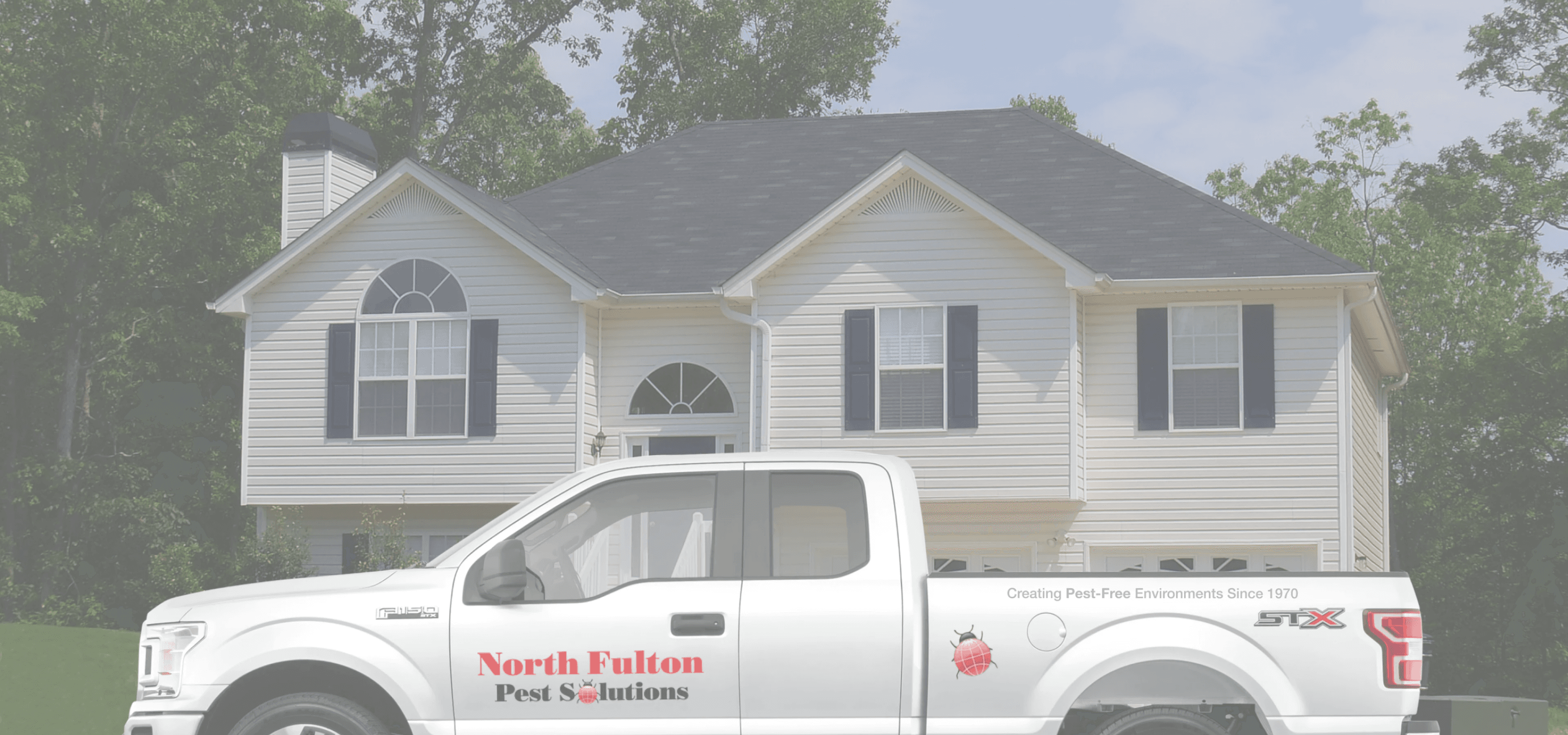 About Our Pest Control Services
Our team understands how big a nuisance an infestation of any kind of pest can be in your home or business. That's exactly why we take our jobs seriously; so that you can get your life back in order!
We take an environmentally conscious approach to pest control and extermination. Our experts are trained professionals, licensed or registered in the pest control trade. We take care to be the best stewards of your property and the surrounding environment all while delivering value rich solutions to your pest problems. Feel free to contact our team today to learn more about green pest control services.
We take pride in being one of the most reliable and professional groups of exterminators in the industry. When it comes to restoring comfort in your home or business, our crew raises the industry standard of service. We approach the infested property with confidence that you'll be receiving a customized, tailored solution for your pest problem. With decades of experience and ongoing training, our talented exterminators will employ responsible application methods and techniques in focused areas of your home or business to ensure pests populations are greatly reduced. On top of this, we offer multiple guaranteed service plans to keep pests at bay all year long!
Common Pests in Marietta

Ants
Fire Ants: Recognized by their reddish-brown color, fire ants are known for their painful stings. They build mounds in open areas and are particularly active during the summer.
Carpenter Ants: Typically black in color, these ants are notorious for damaging wooden structures by hollowing them out to build their nests.

Mosquitoes
With Georgia's humid climate, mosquitoes are a prevalent issue. Besides being a nuisance, they can transmit diseases like the West Nile Virus and the Zika Virus.

Roaches
The American and German roaches are commonly found in Marietta. They thrive in humid environments and can be a significant concern due to the allergens they carry and their rapid reproduction rate.

Rodents
Rats and mice can infest homes, especially during colder months. They are not just a nuisance but can also spread diseases.

Termites
Subterranean termites are common in Marietta. These silent destroyers can compromise the structural integrity of homes by feeding on wood.
Factors Contributing to Pest Infestations in Marietta
1
Climate. Marietta's warm and humid climate offers the perfect breeding ground for many pests, especially mosquitoes and roaches.
2
Urban Development. With increasing urban development, many natural habitats of pests get disturbed, pushing them towards residential areas.
3
Landscaping Trends. The Southern charm of Marietta homes often includes lush gardens. However, unkempt greenery can harbor pests like ants and rodents.
Preventive Measures
1
Regular Inspections. Regularly inspect your property for signs of pests. Look out for droppings, damaged wood, or unusual mounds in the garden.
2
Secure the Perimeters. Ensure that your home is well-sealed. Small cracks and gaps can be an invitation for pests.
3
Hygiene and Cleanliness. Keep your home clean, especially the kitchen and dining area. Regularly dispose of garbage and ensure food items are stored in airtight containers.
4
Landscaping Care. Maintain your gardens. Trim overgrown shrubs, manage composts properly, and ensure water does not stagnate.
Why Choose Us?
Whether you're dealing with an abundance of ants, roaches, mosquitoes, rodents, bed bugs, or other pests in and around Marietta's wonderful communities, our team has your back.
We are dedicated to providing some of the best science-based pest extermination services around. Backed up by thousands of verified positive reviews, we are confident that we'll become your go-to pest control company whenever problems arise.
We bring family values to the pest control and extermination industry. In addition to the prestigious achievements, credentials, and accolades held by multiple members of the North Fulton Pest Solutions family, we uphold a reputation among Georgia's communities for quality workmanship and excellence not only in our services but in our professional relationships as well.
Our goal is to make Marietta, Georgia a safer and more comfortable place for homeowners and business owners alike. With this clear ambition in mind, our pest experts orchestrate rigorous training among our sharp technicians year after year in order to stay in tune with modern pest control technologies and best practices.
For over 50 years we've provided value rich extermination services to areas all over Georgia including Atlanta, Marietta, Holly Springs, Canton, Duluth, Cumming, and others. When you notice pests on your property, look no further than North Fulton Pest Solutions for guaranteed pest control and extermination services.
Call Or Text Us Today For A Free Consultation
Don't hesitate to pick up the phone and give our friendly team of exterminators a call (or text) for a free consultation on our extermination services or if you have any questions about our other pest control services (like mosquito control, rodent control, or termite control), hours of operation, new customer specials, or service areas in and around Marietta, Georgia. We encourage you to explore our other pages to learn more about what we have to offer as well as more information about different kinds of pests and their effects on your property.
We appreciate your time and look forward to the opportunity to become your pest control company in Marietta!