Termite Treatment Johns Creek, GA
Here at North Fulton Pest Solutions, we offer our very best termite treatment options, backed by over 50 years of industry expertise, to Johns Creek and the surrounding areas! We know active termite infestations or the potential for future termite infestations is incredibly stressful! Fortunately, we have the skills, knowledge, expertise, tools, and experience to not only rid your home or business of an active termite infestation but also offer ongoing termite protection for years to come providing the ultimate peace of mind!
With more than 50 years of experience in the pest and termite control industry, we are a highly skilled, top-rated termite control service provider, and we're locally owned and operated. Each one of our technicians works to ensure you always receive the highest quality service. In fact, we put our customers at the heart of all that we do, ensuring your complete satisfaction. Please contact us today if you think you might have a termite infestation; we're standing by and ready to help! Call or text us now at 770-475-7419 to schedule your free termite control estimate!
The Termite Inspection and Estimate Process
After contacting our office, we'll schedule a convenient day and time to perform a thorough inspection and provide a written estimate for our termite treatment options. Upon arrival, our team member will perform both an interior and exterior visual inspection of the accessible areas of your property and note any active termite infestations visible at the the time of inspection and any areas or conditions conducive to termite infestation in the future. Additionally, we'll note any signs of previous termite activity visible during our inspection. Our trained professional will also prepare a diagram of your structure and take measurements that will aid in the preparation of a customized termite treatment plan during the inspection process.
When we carry out our thorough inspections, we're gathering information to devise a prescriptive termite treatment plan that provides not only a solution to active termite infestations and immediate concerns but also ongoing termite protection for many years to come. When you choose North Fulton Pest Solutions to provide a termite treatment in Johns Creek, you can rest assured in knowing that your home or place of business is properly protected from termites and the costly damages they cause by one of the very best in the business. Over the years, we've provided thousands of successful and highly effective termite treatments for homes and businesses just like yours!
Once we've prepared a diagram of your structure, gathered the pertinent measurements, and completed a thorough inspection of your structure, we'll review our findings with you and address any questions or concerns you may have based upon the results of our inspection. We'll then make a customized termite treatment plan recommendation based upon the findings of the inspection, your home's construction type, and application methods to be employed among other various factors. More often than not, our recommendations will include a termite treatment incorporating the Sentricon® Termite Colony Elimination System with Always Active™ Technology, a Termidor termite treatment, or a combination of the two!
Our Termite Treatment Options
We proudly offer the termite control industry's two leading brands including the Sentricon Termite Colony Elimination System with Always Active Technology (a termite baiting system) and Termidor (a conventional termiticide).
Sentricon® Termite Colony Elimination System with Always Active Technology™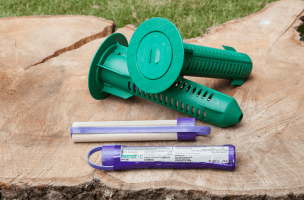 North Fulton Pest Solutions is proud to be your Certified Sentricon Specialist in Johns Creek. That's a designation held by only roughly 4% of pest control companies in the United States! The Sentricon Termite Colony Elimination System with Always Active Technology is an environmentally responsible termite control solution scientifically proven to eliminate entire termite colonies. A fact that's backed by more than 60 scientific studies! This green system provides around the clock termite protection 24/7, 365 days a year!
When we install Sentricon stations, we do so at roughly 10 foot intervals in the ground around the footprint of your home. The Sentricon System with Always Active Technology is the only termite baiting system which contains Recruit HD termite bait in all stations from day one of installation (lots of other "termite baiting" systems feature sations with nothing more than wooden components containing no active ingredient to control termites, leaving the structure being "protected" completely at risk!).
When termites enter the Sentricon stations, they feed upon the Recruit HD termite bait contained in the station, and, by means of a pheromone, they "recruit" more termites to follow their lead. These worker termites take the bait back to the colony where they share it with other termites. The active ingredient in the Recruit HD (the termite bait) stops termites from being able to molt or shed their exoskeleton. When termites can't shed their exoskeleton they die, and ultimately this leads to total colony elimination!
Termidor® Termite Treatments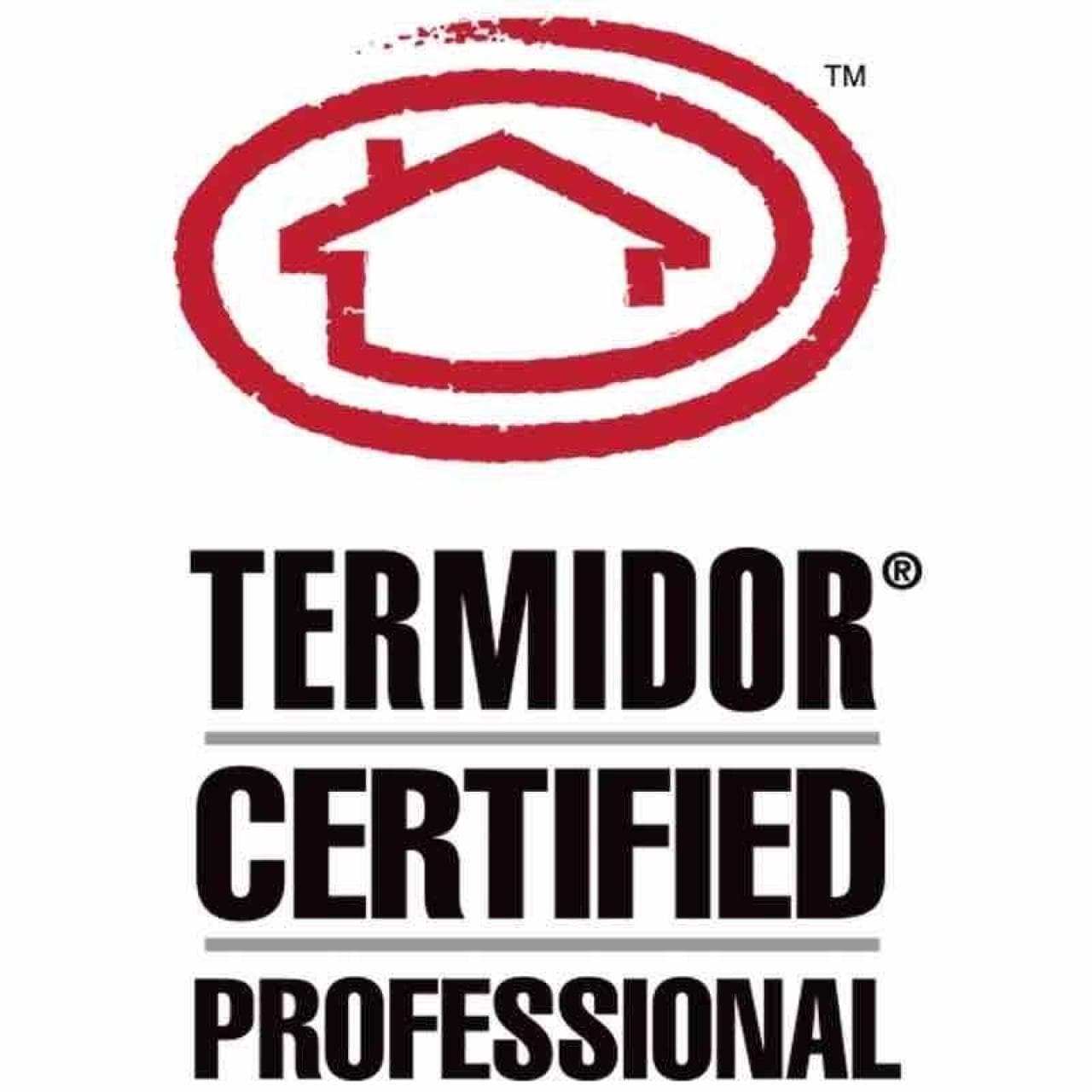 As your Johns Creek Termidor® Certified Professional, North Fulton Pest Solutions has:
completed the official Termidor training program and
passed a Termidor certification exam
We are officially certified by the manufacturer of Termidor (BASF) to use and apply Termidor.
Termidor has what its manufacturer calls a "transfer effect". This unique characteristic makes Termidor highly effective. Termidor is what is referred to in the industry as a non-repellent termiticide, meaning that termites can't detect the presence of Termidor. Unsuspecting termites come into contact with Termidor after it is applied to the soil around a structure. They then pass or "transfer" Termidor to other unsuspecting termites through the process of feeding and/or grooming one another. Termidor consequently acts like a virus spreading through the colony. This domino effect ultimately leads to total termite control!
Contact Us Today For a FREE Termite Treatment Estimate
If you're looking for the best termite treatment Johns Creek has to offer, contact North Fulton Pest Solutions today! With more than 50 years of experience in the industry, we're here to help whether you're battling a current termite infestation or you're simply looking for a preventative termite protection plan to keep termites at bay. Have confidence and enjoy peace of mind when you choose North Fulton Pest Solutions in knowing you're working with local, trusted experts in the termite control field!
Call or text us now at 770-475-7419 to schedule your complimentary termite treatment estimate. We truly appreciate the opportunity to be your termite control company in John Creek!