Termite Treatment in Atlanta, GA
If your Atlanta home has a termite infestation, we can help! We'll thoroughly inspect your home and look for signs of an active infestation. We'll also inspect for conducive conditions that could signal the possibility of a future termite infestation.
During the inspection, our highly-trained inspector will measure your home and create a diagram. The measurements and diagram will help them prepare a prescriptive treatment and estimate for our recommended course of action with regard to your termite treatment options. The options will most likely include the Sentricon® Termite Colony Elimination System with Always Active Technology™ (a termite baiting system), a traditional soil treatment with Termidor®, or a combination of the two!
The estimate and treatment plan that you are given will be customized based on your property's linear footage, construction and foundation type, and the application techniques to be employed based upon the findings of our inspection.
Termites and Your Home's Foundation
Your home's foundation will have an impact on the techniques that we will use to treat for an active termite infestation or preventative termite protection. If your home has crawl spaces, expansion joints, cracks in the foundation's slabs or the walls, earth filled proches, attached slabs, brick or stone veneer (to name just a few!) termites can gain access to the wooden components of your structure. In fact, they have the ability to crawl through gaps that are just one-sixteenth of an inch in height or width. What this means is that your home is extremely vulnerable to a termite attack!
If you choose not to undergo any type of termite treatment, it's unlikely that your homeowner's insurance will cover the expensive repairs that will likely result. It, therefore, makes sense to deal with any infestation as soon as possible or better yet engage in proactive, preventative termite protection.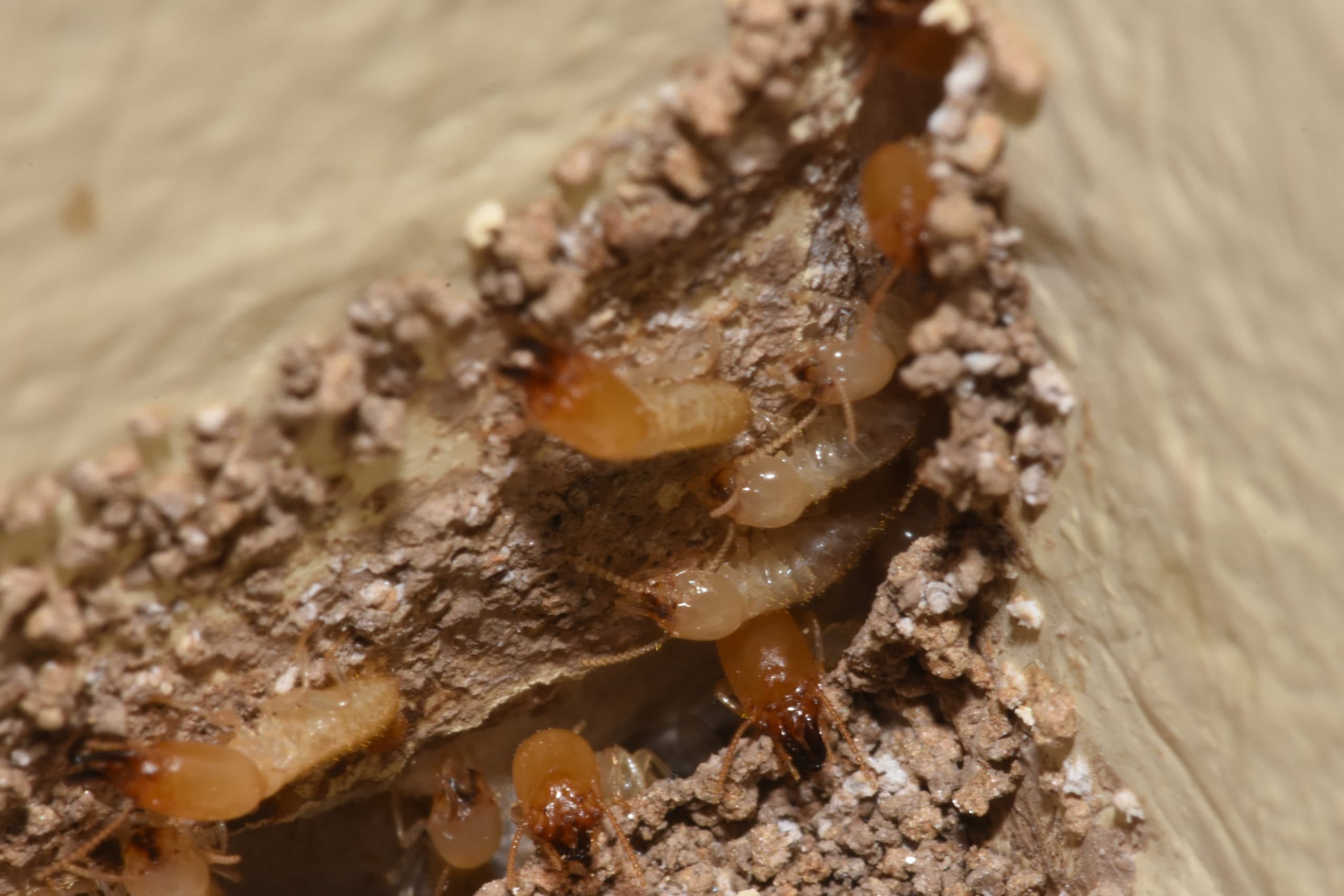 Offering You Peace of Mind
Here at North Fulton Pest Solutions, we offer you peace of mind. We know how much damage an active termite infestation can cause. That's why we're proud to send our highly trained inspectors to your home. Each of our inspectors receives on-going training that ensures they can offer you a customized termite treatment that works effectively for you, your property, and your specific needs.
Termite damage costs homeowners approximately $5 billion each year! This is why it's so important that your termite issue is handled by a professional. When you choose North Fulton Pest Solutions to provide your termite treatment, we work to keep termites and their costly damages at bay so you can focus on other important matters. Don't be another statistic, let us help you keep your home termite-free.
Termite Treatment Options
We are proud to offer two of the industry's leading products in termite control as part of our termite treatment options, the Sentricon Termite Colony Elimination System with Always Active Technology (a termite baiting system in a league of its own) and Termidor (a liquid termiticide with a unique "transfer effect").
Sentricon® Termite Colony Elimination System with Always Active Technology™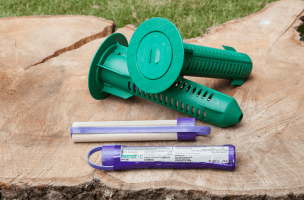 North Fulton Pest Solutions is your Certified Sentricon Specialist in Atlanta, a designation held by less than 4% of U.S. pest management companies! We're proud to offer you an environmentally responsible termite solution. With the ability to provide continuous termite protection 24 hours a day, 7 days a week, 365 days a year, the Sentricon System eliminates entire termite colonies as evidenced by more than 60 scientific studies!
Sentricon stations are installed around your home roughly every 10 feet. The Sentricon Always Active stations are the only termite bait stations that contain Recruit HD termite bait in every single station from the very first day of installation (many other so called termite bait stations contain no active termite bait when installed leaving your home or structure completely vulnerable!).
Termites visit the Sentricon stations installed around your home and "recruit" other termites to do the same. These termites feed on the Recruit HD termite bait (which they prefer far more than wood!) and share the termite bait with other members of the colony. The active ingredient in the bait prevents termites from molting. When they can't molt, they die, and the colony is eliminated!
Termidor® Termite Treatments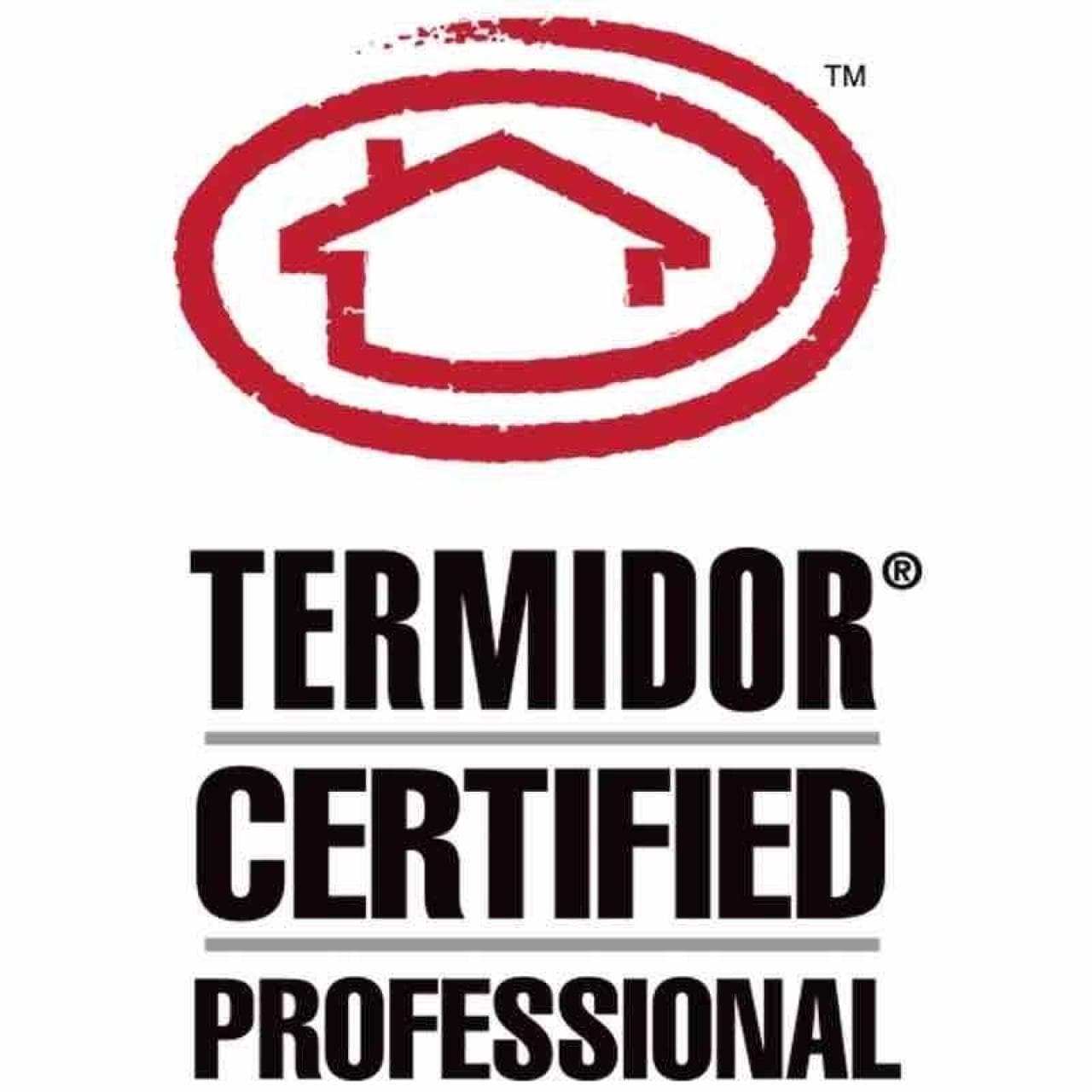 As your Termidor® Certified Professional in Atlanta, North Fulton Pest Solutions has completed the official Termidor training program, passed a Termidor certification exam, and is officially certified by BASF (the manufacturer of Termidor) to use and apply Termidor. Only a Termidor Certified Professional can treat your home with Termidor!
Termidor's unique "transfer effect" is what makes Termidor so effective in eradicating termites! When a termite comes into contact with Termidor, it becomes a "carrier" if you will. That termite then transfers Termidor to other termites by means of grooming and feeding. These termites in turn continue to spread the Termidor to other termites that they come into contact with as well. Termidor spreads like a virus through the colony leading to total control! The termites have no idea this is happening because Termidor is undetectable to termites unlike other inferior repellent termiticides that termites may try to avoid!
With our unique offering of the industry's leading termite control products paired with over 50 years in the business, you can rest easy knowing your home is properly protected when you choose North Fulton Pest Solutions to provide your termite treatment in Atlanta.
Contact Us Today
If you suspect that you have a termite issue, we can help. Contact us today so we can deal with the issue promptly and professionally. We are here to give you peace of mind, and we want you to have that peace of mind sooner rather than later! Call or text now to schedule your free estimate and let us protect your home from termites and the costly damage they cause… 770-475-7419.