How to Pick The Best Pest Control Company In Atlanta, GA (By Following These Simple Tips)
It's a beautiful thing that we live in an age where homes, apartments, and condos can be protected from bugs and other pests through preventative measures. However, even the best protection regimen won't stop 100% of the pests all the time, and anyone is susceptible to an unwanted infestation. While small pest problems may be treatable with DIY measures, some infestations are too extensive or too severe to treat on your own. In these unfortunate instances, the only thing to do is call a reliable and thorough pest control company.
Especially in the warm, humid environment of Atlanta, pesky bugs and other animal nuisances run rampant. It's crucial to find a company with many years of experience in the area so that any specialists servicing your home are familiar with the pest control Atlanta way.
To make the period of crisis when your home is invaded by pests a little bit easier on you, we've created a guide on how to pick the best pest control company in Atlanta, GA. It's as simple as following these simple steps!
1. Do Your Pre -Homework
The issue with the immediacy of a pest infestation is that quick actions don't always result in the best treatment. Getting ahead of the issue is a great place to start — if you're reading this post before you have a problem, you're already making progress! Take your time to find a qualified and reliable company. It will mean better results for you. Finding a company you can trust also allows for a relationship to build. You'll know that "your" pest control company will continue to do great work whenever you need to bring them in for an infestation.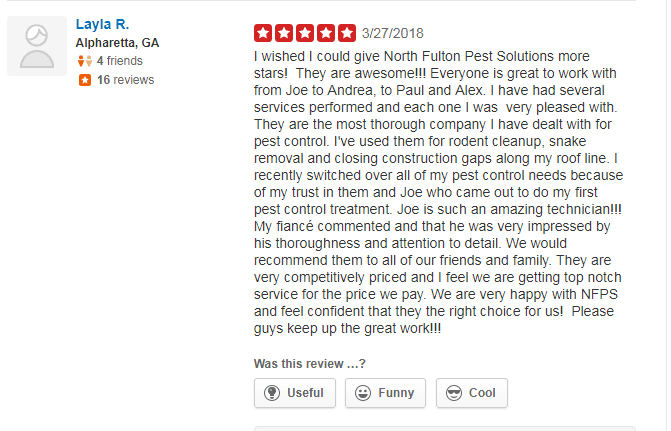 Study up on the reviews and ratings of local Atlanta companies, and create a small list of options you are considering. From there, you can interview top contenders to find the right fit.
2. Ask the Right Questions
Here's what we consider to be the most important questions to ask a prospective pest management company.
How many years of experience do you have? How many in the Atlanta area?
Knowing how long they've been practicing and specifically practicing in your area will give you an idea of their expertise. Don't take their word for it, however. Check with The Better Business Bureau, Georgia Department of Agriculture, or EPA for complaints against the company in question.
Ask, "Can you provide a list of references for me?"
Contacting references yourself is a further verification because reviews online are not always as they seem.
Are your service providers licensed technicians or licensed pesticide applicators?
If they are not a certified, licensed pesticide applicator, they must be a licensed technician directly supervised by a licensed/certified applicator. All certifications can be verified through the Georgia Department of Agriculture.
Can you provide a copy of your license as well as copies of your pesticide labels?
Verifying all these things is always good practice. If a company is reluctant to show you any of these things, that's not a good sign.
3. Rule Out Companies with Red Flags
You want to always be cautious of companies offering pest control or wildlife control in Atlanta that…
Don't have an address or working phone number available
Go door-to-door offering services
Claim a proprietary or "secret" pesticide formula
Claim endorsement by an agency or government group
Pressure you into signing a contract by claiming high risk to structural integrity of home or other reason
Have very little digital trace
Avoid giving references, copies of licenses, certificates, or product labels
4. Take Your Pick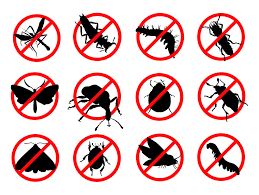 Once you've gone through the above steps, you're ready to make your pick for the best pest control company for you. Whether you have issues with rodents, bed bugs, termites, or other pests, there's an experienced company out there for you.
North Fulton Pest Solutions is a full-service pest control company servicing the greater Atlanta metro area. Specializing in home and commercial pest control, mosquito control, wildlife control, and termite control in Atlanta, we at North Fulton Pest Solutions are dedicated to creating pest-free living environments for you and your family. We offer effective treatments to both prevent and treat pest infestations, leaving you with peace of mind and a trusted company to call whenever you're dealing with a pest problem. Contact us for a free inspection!