Don't Like Big and Scary? Tips for Wolf Spider Control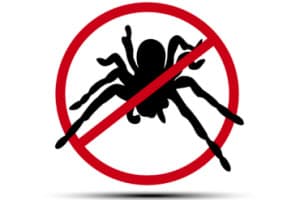 Late summer is the perfect time to invest in wolf spider control. As soon as cooler temperatures kick in, all kinds of pests are going to make their ways indoors. Any existing spider population you're already dealing with will explode with the influx of new food.
Get ahead of a true infestation with these helpful tips from North Fulton Pest Solutions:
Ward off insects in and around your property, and say goodbye to wolf spiders.
While wolf spiders are thought of as indoor pests, they originate outside and are drawn to your home. Why? They're following insects. Your yard is even better if there are plenty of dark places for them to hide. Cleaning things up ensures food sources stay off your property, and clearing away debris prevents ground spiders from setting up shop. Lighting can make a difference as well. Changes as simple as switching from standard light bulbs to red, yellow, green or white LED bulbs help as they attract the fewest bugs.
Indoors, remove clutter and swap out cardboard boxes for metal or plastic containers. Make sure to cover food and clear up any messes as soon as possible. Also, take care of any water leaks, as excess moisture acts as a beacon for all types of pests.
Clear out known spiders and the wolf spiders will go.
Use a vacuum to remove webbing and eggs, and dispose of in the garbage right away. If you can, remove the garbage from your property, as hatching eggs could release hundreds of new spiders. Any living spiders can be exterminated or transported outdoors, away from your structures.
It's important to use caution, as wolf spiders are not the only arachnids hiding in dark, sheltered places. You could even run into a black widow or brown recluse. If you're facing a major infestation, it may be best to skip this step entirely. Opt instead for hiring a professional service to assist in wolf spider control.
Consider professional pest control treatments to get rid of spiders.
If you have several spiders on your property, you can be sure there are more you haven't uncovered. One is a manageable problem. Three or more? Get on the phone. You can pick up glue strips and other basic items at the store, but all treatments developed specifically for wolf spiders aren't available to consumers.
Professional pest control services tend to be cheaper than homeowners assume, but it's also much more effective than the products available on the store shelf. Sprays are available that act as barriers between your home and the outdoors. Inside, treatments can reduce living spiders and destroy their eggs. Additionally, a professional can help explain why there are so many spiders on your property and help you address those problems so spiders stay away.
Get the help you need to keep your home pest-free. Call 770-475-7419 to reach North Fulton Pest Solutions for winning tips on wolf spider control.