3 Wildlife Removal Services Lessons You Can Learn from the Experts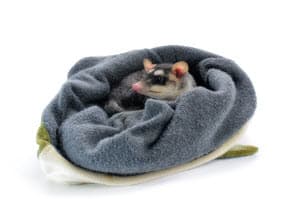 There are lots of potential risks associated with taking wildlife removal services into your own hands. Therefore, we encourage you to always go to the pros for these needs. Saving a little money isn't worth it when your family's health or your property's value is on the line. North Fulton Pest Solutions doesn't want you learning this lesson the hard way. Here are three crucial lessons about wildlife removal services you can learn from the experts:
1. Reputable companies offering wildlife removal services all agree: an ounce of prevention is worth a pound of cure.
If you don't have a cap on your chimney, get one. It's the perfect way to keep squirrels, raccoons, birds, and any other animal from falling down into your chimney. Metal mesh chimney caps are widely available, affordable, and quick to install.
2. Going with the cheapest quote is not always a good idea.
While you might think that you're saving big bucks by hiring the company that gave you a lowball offer. Be sure you understand the difference between the products and services guaranteed by the higher priced and lower priced companies. Shoddy workmanship, incomplete pest exclusion, and poor customer service from the cheap company might have you calling the other business when the animals return in a few weeks.
3. Be on high alert for diseases.
If you are not aware of the signs of distemper or rabies in wild animals, then you should always contact a trusted wildlife removal services company when you need a pest removed. While humans cannot catch distemper, household pets can, and humans as well as companion animals are susceptible to rabies. A trained professional knows the warning signs of these diseases and uses specialized equipment to prevent disease transmission.
If you are looking for reliable wildlife removal services in the Atlanta area, North Fulton Pest Solutions is glad to help. We have 46 years in the pest control business, and our technicians handle calls about all sorts of wildlife issues. Our staff knows how important it is to keep your home free of unwanted animals, so we understand the urgency of handling your call. Whether you hear suspicious noises coming from your attic or spot mouse droppings in the pantry, we promise quick, thorough, and humane wildlife removal services.
The North Fulton pros provide regularly scheduled pest control service or one-time wildlife removal services. Homeowners all over the Atlanta area trust us to handle these needs. In addition, we often finish pest removal projects that people start themselves. Click here to contact us immediately at the first sign you require wildlife removal services.