3 Wildlife Removal Mistakes, and How to Avoid Them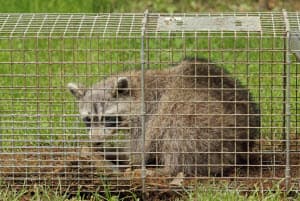 Homeowners tend to underestimate how devastating wildlife removal mistakes can be. Some species, like squirrels and raccoons, are more clever than you think. There are few things more humbling than being thwarted by a rodent.
Many of the pest control products available at hardware stores are ineffective, and it's easy to use them incorrectly. These failed attempts can make it more difficult for a professional pest control company to handle the problem later.
Here are three common wildlife removal mistakes, and how you can avoid them.
Don't Rush to Seal a Hole
Many homeowners tend to wait until they see an animal leave the house, and then they seal off the entry point. This can be a huge mistake because there could be baby raccoons, or an entire colony of bats still hiding inside, and now they can't get out. A nest full of dead baby raccoons creates a bigger, smellier problem for you. Live animals are always much easier to remove than dead ones, so don't rush to seal a hole until you know that all of the critters are out.
Be Cautious of DIY Solutions
Many DIY pest control products just don't work. Rat and mouse poisons reduce rodent populations. But, many DIY solutions do not eradicate all of the pests in your home and glue traps are often ineffective. Professional companies have access to much better products and methods of pest control and wildlife removal.
Cleanup Work Will Most Likely be Required
Homeowners often remove and exclude wildlife from their home, seal the entry point, and call the job done. Wrong! If animals have been nesting inside your house, there will be cleanup work required. Animal urine and feces can cause foul odors and contain disease-causing microbes.
Those animals could have chewed up unseen materials to build nests – think insulation, wallpaper, wood, wiring, and more. They may have found a way inside your air ducts and left droppings there as well. Indeed, wildlife removal is just the beginning of the work necessary to keep your home clean and safe.
Eliminate Wildlife Removal Mistakes with the Team at North Fulton Pest Solutions
North Fulton Pest Solutions has more than four decades of experience with wildlife removal all over the Atlanta area. Our trained professionals use specialized tools to complete thorough inspections and identify all of your wildlife issues. We also have the skill and experience to remove and exclude all wildlife from your home. Our technicians will use the best products available to clean up any messes left behind, thus reducing health risks and nasty odors.
You have a lot of choices when it comes to wildlife removal in Atlanta. North Fulton Pest Solutions provides peace of mind through guaranteed services executed by licensed wildlife professionals. Choose reliability and professionalism, choose North Fulton Pest Solutions!
Click to learn more about how our wildlife removal services can solve your pest problems or you may contact us at (770) 475-7419.