How Wasp Removal Services Can Help You Keep Your Sanity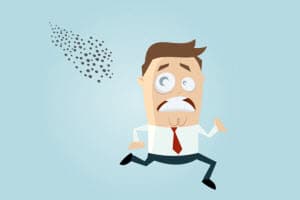 Wasp removal services are essential in late summer. By this time of year, most wasps are staying close to their nests because they are weak. There are more bodies to feed and less available food. Irritability is at an all-time high, so if these wasps are on residential property, it's only a matter of time before they attack someone. Unfortunately, removing a wasp nest now is dangerous.
Look at the ways wasp removal services will help you keep your cool:
Pest control specialists know how to remove wasps without causing disruptions.
Once fall rolls around, wasp problems change considerably. These stinging pests are on high alert, and you don't have to knowingly get in their way to be caught in the crossfire. Once one is put on alert, it releases pheromones that tell them to defend against an intruder—you! One accidental run-in could lead to hundreds of wasps heading your way. A professional has the tools, including specialty treatments not available on the consumer market, and knowledge to remove nests in order to prevent swarming.
Professionals can locate wasp nests based on the type of bugs and structures you have around your property.
Georgia is home to a variety of flying, stinging insects. Wasps, paper wasps, hornets and yellow jackets are just a few of the pests you could come across. Knowing how they operate, and where their nests are located, relies on accurate identification of the bugs flying around your yard. For instance, fall is a popular time to see carpenter bees. These bees don't typically sting. They may hurt you another way though by burrowing into your property.
Wasp removal services may extend to areas inside your home.
It's frightening, but wasps and other nesting insects can build their homes inside of your own. The attic to the crawlspace, and even open areas between the walls, can become effective hiding places. When this happens, it may take an expert to accurately locate a nest and cut it out. Following this, more work may need to be performed to keep wasps from returning.
The pros can help prevent your yard from being full of stinging insects come spring.
While winter temps are capable of killing most wasps, the queens and their eggs can stay alive until they're awakened by warm weather. Young wasps don't sting, but it only takes a few weeks for things to change. Prevent the anxiety of warm weather clean-up by getting rid of nests now before winter even sets in with wasp removal services.
Click this link to schedule wasp removal services with North Fulton Pest Solutions today. Visit online or dial 770-475-7419 for assistance throughout the Atlanta and Alpharetta areas. Our team of pest solution professionals is here to help you get on top of your wasp problem with our expert wasp removal services.