Professional Treatment for Termites: What to Expect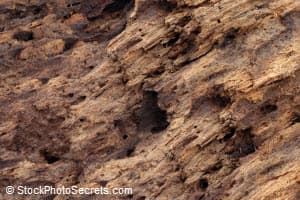 No homeowner wants to hear that they might have termites, or worse, that termites have been found on their property. These pests can wreak havoc on wood structures including the wood frames of houses. If you've found termites on your property or you just want to make sure they never come to visit, professional treatment for termites is the answer. But what should you expect? We'll clear that up for you right now.
The Discussion
When the technician arrives at your home, the first thing they will typically do is talk to you about the various types of termites in your area. There are several species of termites in Georgia, including Formosan which can be extremely destructive. They will discuss potential dangers within your neighborhood and whether your home could be at risk. From there, they will talk with you about any termite prevention programs that you are currently doing and if you have ever had termites in the past. Establishing a history will help the technician determine the best course of treatment for termites in and around your home.
The Termite Inspection
Before the technician can provide treatment for termites, they will first need to do an inspection. They will walk your property and walk through your home, looking for signs of termite activity. They will need to have access to attics, basements, and crawlspaces in order to adequately inspect the premises. Mud tubes next to, on, or in the structure, paint that appears blistered, termite damaged wood, or discarded wings are all typical signs of termite infestation. If they detect the presence of termites or termite damage on your property, they will talk to you about it during this inspection.
Treatment for Termites
When the technician is ready to design the termite treatment, make sure that you ask what product they are using. The most effective termite treatment products currently available and preferred by North Fulton Pest Solutions are the Sentricon® Termite Colony Elimination System with Always Active™ Technology and Termidor. If the company you hire is not using these products to treat your home for termites, you probably need to look elsewhere. These products are proven to be highly effective.
Should you choose a termite treatment that features Termidor (a liquid non-repellant termiticide), there will likely be areas around your home that require trenching the soil adjacent to your foundation and drilling into concrete in order to properly apply the Termidor. The technician will advise you of where this will be done and will provide a diagram so you can see the exact locations. When the Sentricon® Termite Colony Elimination System with Always Active™ Technology (a termite baiting system which contains active termite bait in every station from the very first day of installation) is installed, the Sentricon stations are placed at approximately 10 foot intervals into the soil around the footprint of your home. A diagram depicting station placement is also provided when Sentricon with Always Active is the chosen termite treatment option.
Termites can be very destructive to your home; so, don't take chances. Call North Fulton Pest Solutions and schedule an appointment with one of our highly qualified, trained termite control specialists. Even if you aren't seeing termite swarmers or other evidence of a termite infestation, there could still be activity that you can't see. We will help you get rid of termites in your home and property as well as provide termite protection to help prevent future infestations.
®Trademark of The Dow Chemical Company ("Dow") or an affiliated company of Dow