Termite Control Roswell, GA
Most homeowners would rather not even consider the possibility that they have termites. However, in the Roswell area termites are very common. When you need Termite Control in Roswell, GA, North Fulton Pest Solutions is where you want to turn. We use the most advanced termiticides and termite baiting systems in the industry, and our Lifetime Renewable Guarantees and Damage Repair Guarantees will help keep your home protected and your mind at ease.
Our Termite Control Products
We use two incredibly effective products that are proven to get rid of termites. Together they offer complete and thorough termite protection.
Sentricon® Termite Colony Elimination System with Always Active™ Technology. The Statute of Liberty, the Alamo, Independence Hall, the White House, and millions of other homes use this green alternative to guard against termites. It takes care of the colony as well as individual termites. This elimination system features Recruit® HD termite bait in every single station on the day the system is installed. This provides termite protection all year, day in and day out unlike other termite bating systems that contain no active termite bait whatsoever!
Termidor® Termite Treatment. This unique liquid, non-residual termiticide kills termites when they ingest it or come into contact with it. But when they carry the termiticide back to the colony, the colony is contaminated as well. This is called the "Transfer Effect™", which helps eradicate the entire colony.
Pre-Construction Termite Treatment
Builders in the Roswell area can take advantage of the Builder's Club program when they purchase our preconstruction Termite Control in Roswell, GA. Qualifying products and services purchases can be used to earn Club Points for rewards. North Fulton Pest Solutions is one of two companies in the area that participates in the program.
Termite Inspection
Your termite treatment plan and other termite services depend on the termite inspection. We combine a termite baiting system (Sentricon****® with Always Active™**)** with a liquid residual treatment (Termidor****® ) in areas conducive to termite infestation (identified during the termite inspection) as part of our recommended hybrid termite treatment protocol to keep termites away from your home and to provide your home with the ultimate in termite control and protection. Our termite inspection encompasses your home and property to reveal any areas of concern including termites in your home or along your foundation or adjoining areas of construction. From there we will determine the best course of action for addressing your termite problem or devise a preventative termite protection plan.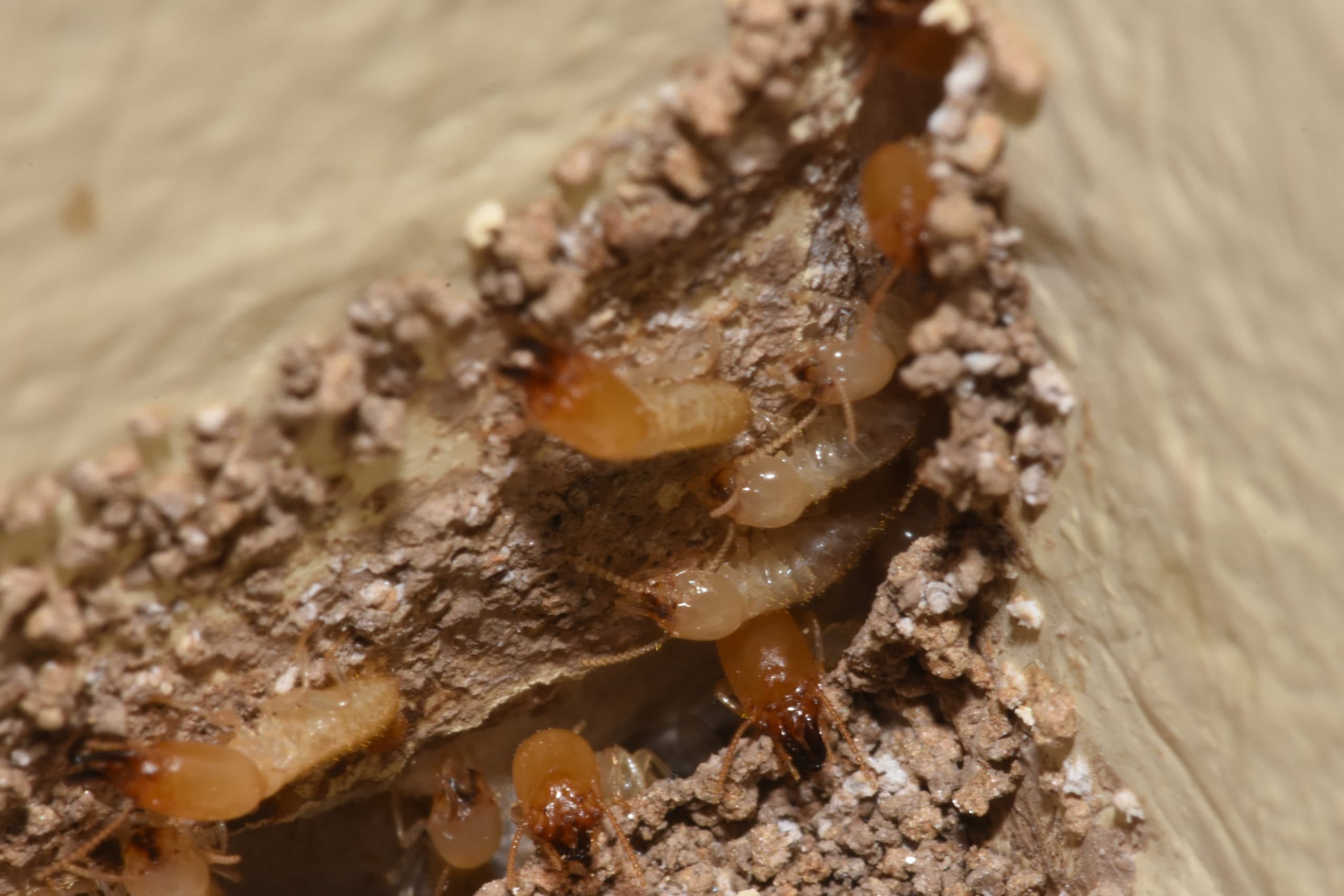 Termite Clearance Letter
A Roswell termite inspection and the Official Georgia Wood Infestation Inspection Report (also commonly called a "termite clearance letter") is an important part of selling or buying a home. Our convenient request form is located right on our website; so, it's easy for real estate agents and homeowners to make their requests.
At North Fulton Pest Solutions, pest control is serious business. When you need termite control in Roswell, GA we will tailor it to meet your individual needs in a friendly, professional, and thorough manner. If you have found termites in your home, think you might have termites, or want termite protection for a little peace of mind, give us a call.