Termite Control Alpharetta
If you have a termite infestation in your Alpharetta home, we can help. The first step in our termite control program involves a thorough inspection of your home. North Fulton Pest Solutions will inspect your property and look for any signs of an active termite infestation. We will also look for signs of previous infestations and conditions that could promote future infestations.
During the inspection, our inspector will take measurements of your home and draw a diagram. This will allow them to provide you with a quote for our various termite treatment options. This will be the case whether you choose a traditional soil treatment with Termidor® or the installation of the Sentricon® Termite Colony Elimination System with Always Active Technology™. The quote that our inspector will prepare for you will be based on your home's linear footage. It will also be based on the construction type, the type of foundation, and the application techniques to be used during the treatment.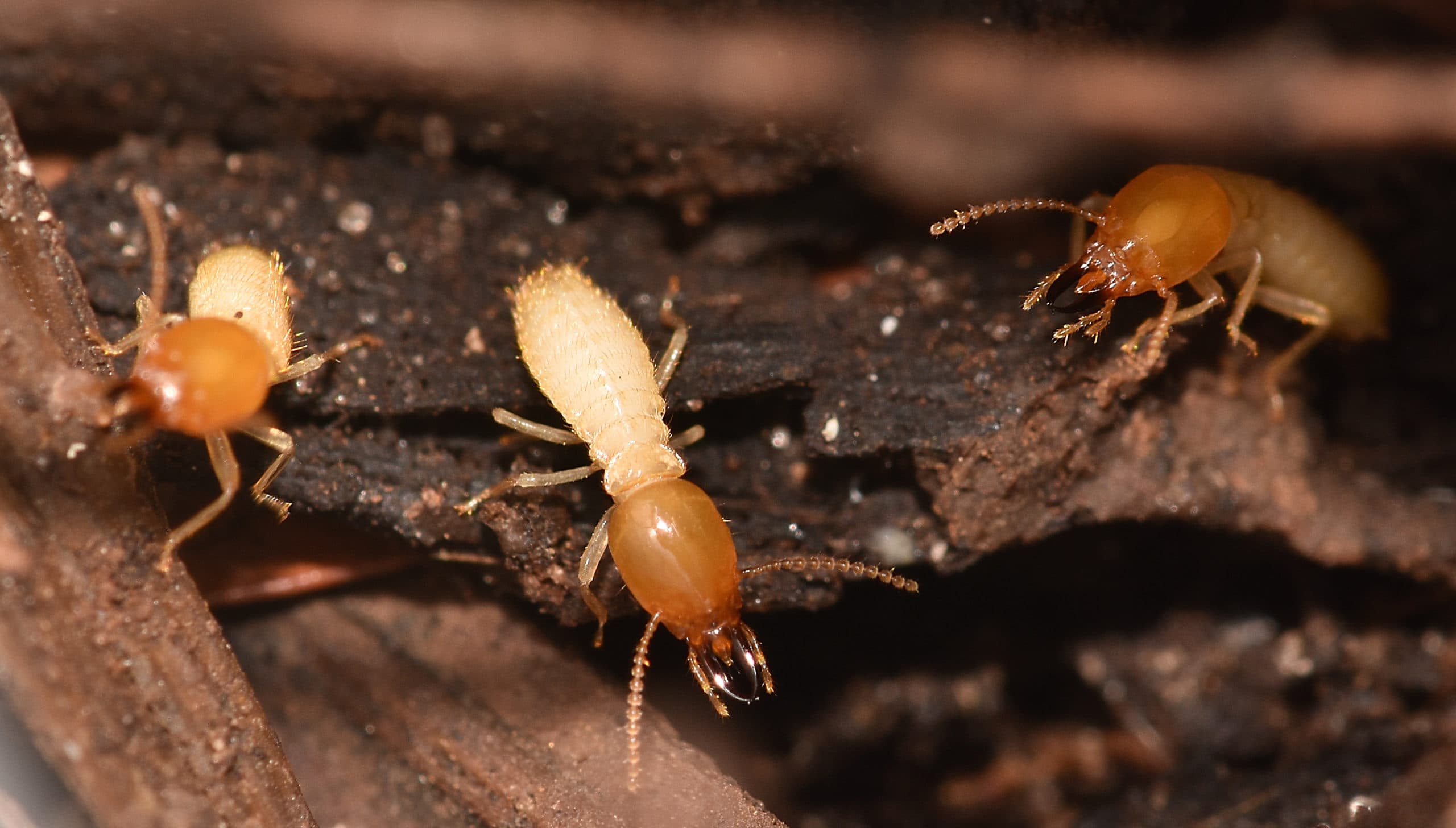 Your home's foundation can have a huge impact when we're selecting the appropriate techniques. Subterranean termites live underground and often access homes through areas such as expansion joints, crawl spaces, cracks in foundation walls, or cracks in slabs of the foundation. These areas allow termites easy access to your home as they are in contact with the soil. Termites have the ability to make their way through openings that measure just 1/16th of an inch. Any part of your home such as expansion joints which are in direct contact with the soil can leave your home vulnerable. Leaving your home unprotected could result in the need for expensive repairs that are rarely covered by homeowner's insurance.
Once we have agreed upon a treatment plan for your home, we will schedule a time so we can begin our effective termite treatment.
Your Peace of Mind
Here at North Fulton Pest Solutions, we work hard to provide you with peace of mind. We are aware that an active termite infestation can cause a lot of stress. All of our inspectors are highly trained. They also receive continuous, ongoing training which ensures they can help design a customized termite treatment that's right for you and your home.
The termite control techniques we use will not only control existing termite infestations, but also help to prevent future infestations.
The Treatments We Use
We only use treatment options that we truly believe in. Below you will find details of the treatments options we often employ.
Termidor® Termite Treatments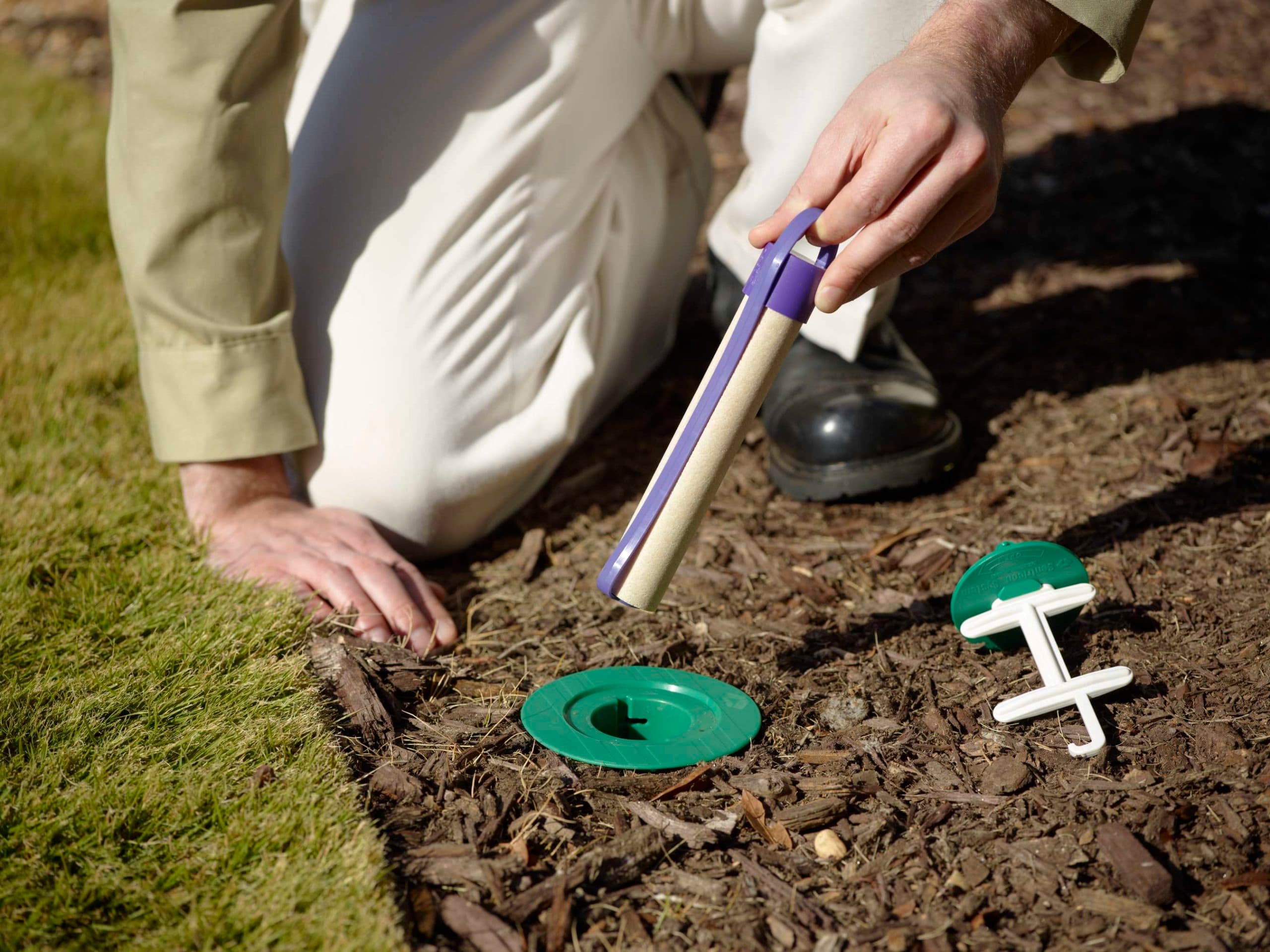 We are proud to be your Termidor® Certified Professional in Alpharetta. To apply Termidor, a licensed pest management professional is required to complete the official Termidor training program, pass a Termidor certification exam, and be officially certified by BASF, the manufacturer of Termidor, to apply and use Termidor. Termidor's Transfer Effect is unique as it uses a termite's biology against itself and the colony. Used as a liquid barrier around your Alpharetta home or structure, it is a non-repellent termiticide. This ensures that any termites that are foraging for food are unaware that they have come into contact with the termiticide. What ensues is Termidor being passed onto the rest of the colony. This can ultimately culminate in the loss of the entire termite colony. Many inferior termiticides only kill the termites which come into contact with the termiticide treatment. Termidor offers a much more effective solution.
Sentricon® Termite Colony Elimination System with Always Active Technology: Our Green Solution
We are your Certified Sentricon Specialist™ in Alpharetta. We are proud to offer you a green, environmentally responsible termite solution. Sentricon with Always Active™ Technology contains Recruit® HD termite bait in every single bait station from the very first day of installation. It provides protection continuously 24 hours a day, 7 days a week. In fact, more than 60 scientific studies have shown that Sentricon has the ability to eliminate not just individual termites but entire termite colonies. While this treatment might be friendly to the environment, it's certainly not friendly to the termites.
Regardless of which products or combinations of termite control products and techniques we use, we always work responsibly. We ensure our treatments are made with the utmost care. We work with your peace of mind at the forefront of all that we do. We have more than 50 years in the termite control industry, and we're ready to help protect your home.
Contact Us Today
If you suspect you might have a termite infestation, contact us now. We want you to have peace of mind, and we'd rather you have it sooner than later! We're ready to schedule a time to visit your home for a complimentary estimate. Contact us today and rest easy knowing your home is protected from termites.