What Do I Need To Know About A Termite Baiting System?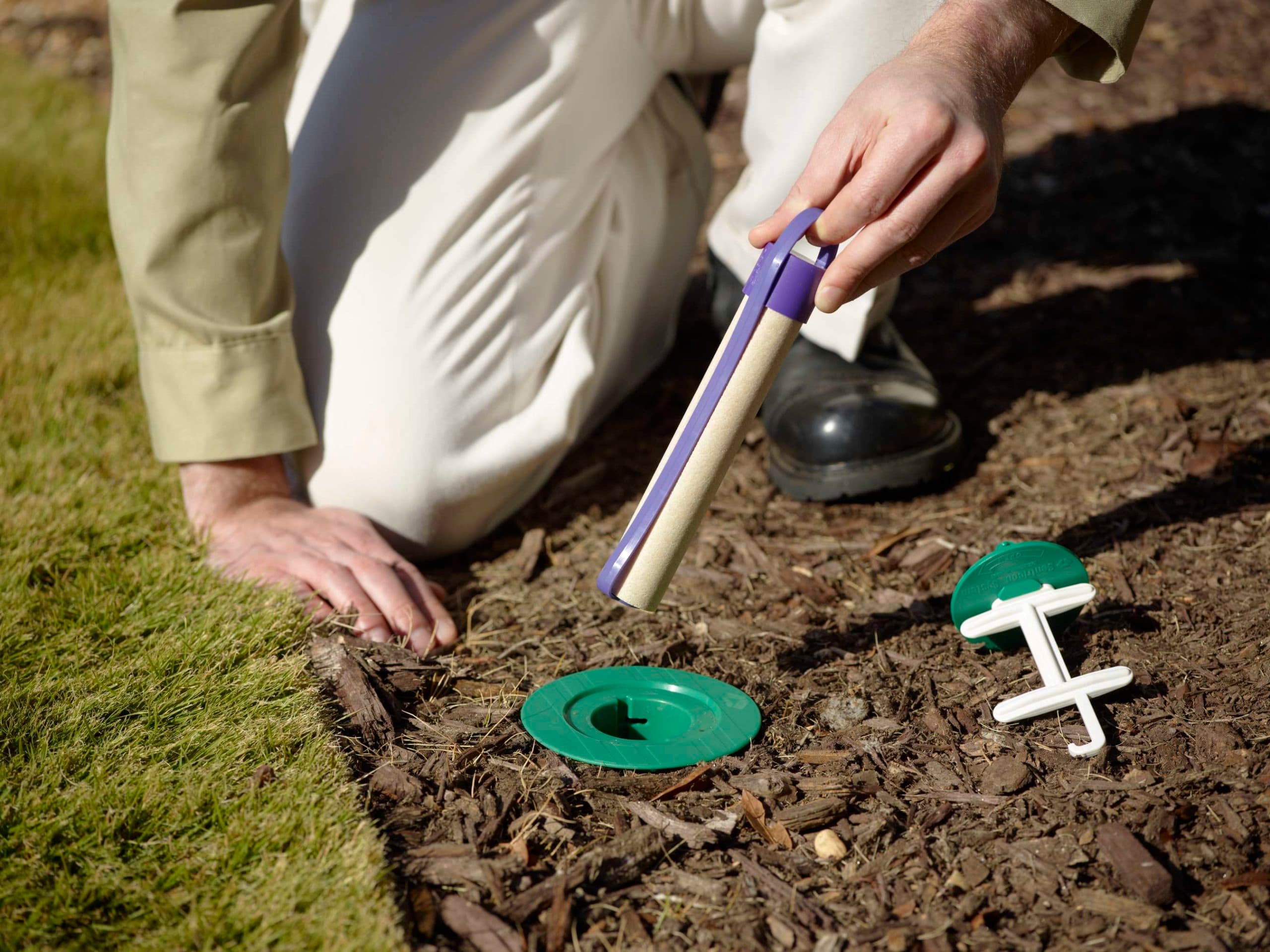 A termite baiting system presents an easy, green way to prevent or eliminate termite infestations on your property. Some products are better than others, however; so, it's important to research the type of solutions used by a company before signing a contract. It should also be noted that DIY systems are rarely meant to clean up an infestation on their own and are typically labeled as support products. For Georgia families, professional help is almost always needed.
Consider the most important elements of an effective bait management system:
Active bait stations work from the moment of installation.
In the past, there was no active termite bait inside the stations around a property. Once live termites were identified in a particular station, bait would be loaded into that station and that station only. This was a very reactive approach to termite control and as a result, left many properties susceptible to termite infestation.
Today, the leading termite bait manufacturer, Dow AgroSciences has perfected slow-acting termite bait; so, active termite bait is present in each and every termite bait station from the very first day of installation, putting their system in a league of its own in the termite baiting world. Called the Sentricon System with Always Active Technology, this system provides for easier, more effective, and longer-lasting protection.
Slow-acting bait kills an entire colony.
Fast-acting bait stations kill the bugs that feast on them. Slow-acting bait, like Sentricon, has the ability to kill an entire colony by disrupting termite development. These get to the heart of the colony—the termite queen—and put an end to the infestation once and for all. Furthermore, slow-acting baits last long enough for a termite to take them back to the colony where they can do the most good.
Science backs up quality products.
Termite control prevents billions of dollars in damage each year. Nearly every property owner in Georgia invests in services, and for good reason. A home or business will probably suffer damage without proper prevention in place.
The market for preventive products and infestation solutions is incredibly high and lucrative; so, manufacturers have every reason to mislead people. Be wary of promotional information. Only third-party testing can guarantee a product's effectiveness.
Thankfully, there's been more than enough interest to fund scientific trials. Property owners know without a doubt—thanks to more than 60 official trials—that the Sentricon System eliminates termite colonies.
Quality pest control companies offer top products and guarantees.
Did you know that North Fulton Pest Solutions provides two different guarantees to their termite control customers? We're famous for our Unlimited Damage Repair and Retreatment Guarantees and our Lifetime Renewable Guarantees. So, no matter the solution we're using or the method of installation, we promise to keep your structures protected. Plus, we've been in business long enough that you can trust us to be around to make good on those offers.
To set up a termite baiting system for your home today, call 770-475-7419 to discuss your options or to get a free quote. Having the ability to protect your property from termite infestations and damage is just a phone call away.