Rats are a bothersome pest to host! Many home and business owners in the Dunwoody, Georgia area are troubled with rodents and the many issues that accompany their presence. As a responsible home and/or business owner it's your duty to uphold a safe environment for your family or peers to live and work in. Leaving these pests unchecked can lead to harsh consequences down the road. Don't waste your time and money attempting to remedy a rat infestation through futile store bought countermeasures; instead, choose the qualified professionals at North Fulton Pest Solutions for professional rodent control service.
The health and safety of your loved ones and your property should take priority above anything else. This is why our team offers our extensive knowledge and comprehensive pest control services to homes and businesses in and around Dunwoody, Georgia in order to help create pest-free environments.
Issues That Rats Can Cause On Your Property

Rats can cause a lot of damage to your residential or commercial property. They will not hesitate to chew on furniture, bite through electrical cables, and contaminate food with their droppings. Rats are also known carriers of diseases and bacteria that can be especially harmful to humans.
Rats are attracted to Dunwoody, Georgia homes and businesses typically because of lush vegetation and surrounding natural habitats. Other attractants include food in garbage cans, scraps left on the floor, and even pet food. They also tend to look for shelter in structures (which they typically access through openings around the attic or foundation) for protection from the weather and predators.
Infestations of rats are a common problem among the Dunwoody, Georgia communities. Not only are they a big hassle for homeowners but a health hazard for many business owners. Identifying whether or not you have a rat infestation on your property is one of the first steps to resolving the issue. You can do this by looking for droppings, urine stains, rub marks, burrows, chewed objects, or listening for sounds behind walls, under floorboards, or above the ceiling.
Rodents are known to directly transmit diseases including Hantavirus, Leptospirosis, Salmonella, Hemorrhagic Fever, the Plague, and more. Attending to an infestation of rats on your property is crucial to avoid the spread of harmful bacteria and the contraction of these diseases.
About Our Rat Removal Services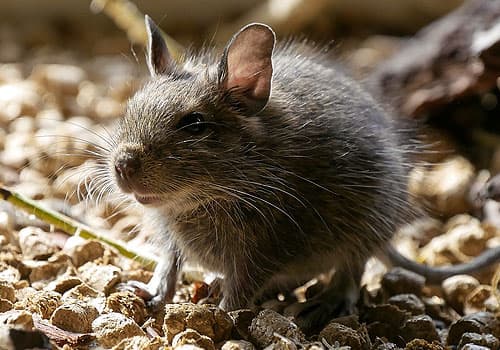 Rat infestations can be a serious problem for any home or business, and if not dealt with quickly, they can lead to some substantial property damage and health risks. Rats breed at a rapid rate, so don't count on those inferior store bought traps to do anything more than eliminating a couple of these pests over a long period of time. When the health and well-being of your home, business, family, and/or coworkers are at stake it's time to turn to the professionals at North Fulton Pest Solutions to provide real solutions.
The team of pest control experts at North Fulton Pest Solutions proudly offers the Dunwoody, Georgia residential and commercial communities effective rat removal services. Our team values the health and safety of you and your property and will design professional, customized solutions that will help put an end to your rat problem.
Our sharp service and results-oriented pest control technicians bring their vast knowledge and high-quality training to your home or business in order to properly treat and remove rats from the premises efficiently and provide expert exclusion services in order to prevent a rat infestation from returning.
Our talented, registered technicians and licensed trappers will properly inspect your property to locate the source of the rat infestation and potential entryways into your home or business and provide high-quality solutions to help ensure both their control and their ability to easily re-enter known entry points.
Call Us Today For A Free Estimate
When it comes to rat removal services, North Fulton Pest Solutions is your go-to group of professionals to properly deal with an infestation on your residential or commercial property. When rodents are giving you trouble, it's time to give our friendly team a call for optimal solutions. In addition to rat removal, we also offer other wildlife removal and general pest control in Dunwoody, Georgia. Don't hesitate to contact us today for more information about our services.
We look forward to becoming a trusted partner in your mission to create a consistently pest-free environment.