How to Prevent Tick and Mosquito Bites This Summer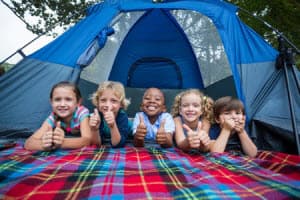 Now that summer is here, the warmer days are beckoning people to enjoy the great outdoors – hiking, playing, and working in the yard. Unfortunately, it also draws out bothersome pests like mosquitoes and ticks. These common summer pests are not only a nuisance; they are also known to transmit disease. Knowing how to prevent tick and mosquito bites is the key to not only having a more enjoyable summer, but a healthier one as well.
Ticks and Mosquitoes: Vectors for Disease
Mosquitos have been linked to West Nile virus, Zika virus, and encephalitis as well as other diseases. Lyme disease is carried by certain species of ticks. Throughout the country, both West Nile virus as well as Lyme disease cases have been steadily increasing in recent years.
The Centers for Disease Control (CDC) reported one of the biggest U.S. outbreaks of the West Nile virus in 2012. There were 5,387 human cases reported with 243 fatalities making 2012 the deadliest year for West Nile that the United States has seen. In 2014, the CDC reported that Lyme disease ranked number five as the most common Nationally Notifiable disease.
Avoiding Ticks
You can take steps to avoid ticks and prevent tick bites:
Use insect repellent with at least 20 percent DEET.
Wear light colored clothing so that ticks are easier to see if they get on you.
Make your property unappealing to ticks by keeping down foliage in your yard – this includes keeping your grass cut.
Inspect yourself and children for ticks after being outside. Look all over the body, especially the armpit, groin, and other warm areas of the body or other skin folds.
Check pets for ticks after they have been outside. Pets can carry ticks inside where they can get on the people in the house.
Avoiding Mosquitoes
The best way to prevent mosquito bites is to avoid them. These preventative measures can help:
Remove all standing water around your home and yard. Mosquitoes can breed in about a half inch of water so make sure that you empty flowerpots, children's toys, baby pools, and even the crotch of trees. Also, change pet water and birdbaths daily.
Remove foliage around your home. If you have a lot of plants that grow very thick close to your house, you could be attracting mosquitoes and other pests.
Minimize your activities outdoors during peak mosquito activity time. This is usually between dawn and dusk.
Protect your home with screened doors and windows. Make sure there are no tears or holes that would allow mosquitoes inside.
Make sure you aren't attracting mosquitoes. Floral print and dark colored clothing will draw mosquitoes as well as sweet smelling body sprays and perfume.
Let North Fulton Pest Solutions help you have a more enjoyable, pest free summer and prevent tick and mosquito bites. Our mosquito control and pest control services will target ticks and mosquitos as well as other pests that may be in your home or yard. Call us today and leave the hard work to us – while you go about having a fantastic and fun filled summer.