5 Common Misconceptions about Pest Control Service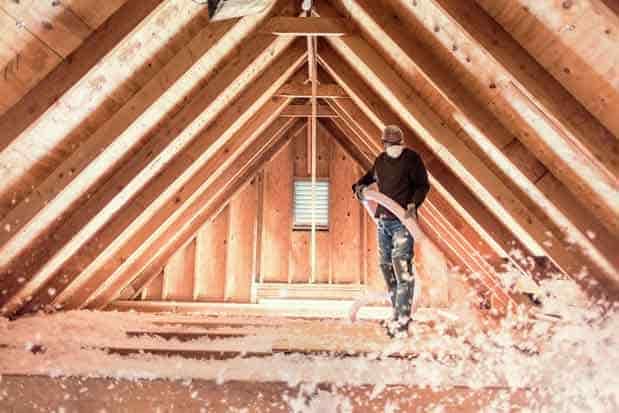 As a pest control service company with 44 years in the industry, we have come across all kinds of common misconceptions about what we do. Whether these tales were overheard at the grocery store, shared among friends, or passed down through the generations, they just aren't true. How can you know what's fact and what's fictional? Take it from the experts – these five misconceptions about pest control service are just not true:
1. I can't smell the insecticide you sprayed, so it must not be very powerful.
There was a time when all bug sprays smelled like a chemical plant. Over the years, formulas have been improved and many low-odor products are at the top of the pest control market. There is often no need to create unbearable odors in order to provide effective pest control service.
2. Cockroaches only infest dirty, disgusting homes.
Cockroaches really don't care what sort of housekeeper you are. They simply seek out damp environments. If they find one in your home, they will then seek a food source. If they don't find a food source, they will move on to the next potential location.
3. I'm not really worried about termite damage because my homeowner's insurance policy will cover the repairs.
Actually, you have to have an extremely high-dollar policy in order for termite damages to be covered. Check your insurance documents again to be sure, and then call a pest control service for an inspection.
4. My house doesn't have a wood frame, so I'll never have termites.
Termites happily eat anything containing cellulose, not just wood. Drywall, wallpaper, and cardboard are just a few materials that contain cellulose – does your home have those? If so, you are better off having a termite inspection done just to be sure.
5. I caught a mouse in a mousetrap, so my pest problem is resolved.
We are glad you had some success with your mousetrap, but we have some bad news. Where there's one mouse, there are more nearby. Probably lots more. Female mice can have up to 14 babies per litter and up to 10 litters per year, so we are confident that your rodent problem has only just begun. Sorry to be the bearer of bad news!
But there is good news too! By choosing a professional company to handle your pest control, you can face the facts with confidence, not fear. The professional team at North Fulton Pest Solutions is happy to answer any questions you have about things you may have heard regarding pest control, and then we can take it a step further and handle any pest issues you are facing.
Make an appointment today to meet our highly skilled technicians and get on the path to peace of mind in the area of pest control. Click here to learn more about North Fulton Pest Solutions and our full line of pest control services.