What You Should Know About The Zika Virus and How Mosquito Control Companies Can Help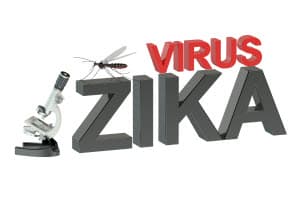 It is well known that mosquitoes are vectors for diseases such as West Nile Virus, but recent news reports have brought to light another health risk – the Zika Virus. This virus is found all over the world, but it is now being identified in the United States. This has caused some public concern, mostly due to the fact that many people are not familiar with this illness and do not know what, if any, health risks exist. Knowledge is your best defense; so, here is what you need to know about the Zika Virus and how mosquito control companies can be a strong defense against it.
What is the Zika Virus?
The Zika Virus is spread to humans via a certain type of infected mosquito – the Aedes mosquito. The illness is not considered severe or even moderate. Symptoms may include rash, fever, conjunctivitis, and joint pain which can last up to a week after being bitten by a mosquito that is infected with the virus. Often people don't even realize that they've been infected; it is extremely rare for someone to be hospitalized due to Zika and even rarer for someone to die from it.
The CDC has very recently reported a connection between Zika and birth defects as well as Guillain-Barre syndrome. This is a more serious situation that has raised health concerns in the U.S. These conditions, including some significant neurological disorders have been identified in areas that are also positive for Zika. The CDC is now at Level 1 activation in response to the Zika Virus. This is the agency's highest response level; it was activated on February 8, 2016. The government is taking the threat very seriously.
Because Zika is spread by mosquitos, mosquito control companies can be a very good defense. Although only the Aedes mosquito carries the disease, it is impossible to tell with the naked eye if this type of mosquito is on your property.
How can Mosquito Control Companies Help Guard against the Zika Virus?
Mosquitos are difficult to manage because they cannot be contained. If you kill the mosquitos on your own property, mosquitos from your neighbor's property can enter your property. This is where mosquito control companies become vital. Mosquito control technicians will treat your property in areas that are known harborage for mosquitos. They have the products, the equipment, and the knowledge to effectively treat your property for mosquitos and advise you on ways you can prevent mosquito infestations from taking over your yard and home.
If you have a mosquito problem on your property and are concerned about the Zika Virus you need a mosquito control company that you can trust. Contact North Fulton Pest Solutions.
to schedule an appointment for one of our experienced, knowledgeable technicians to assess your property and work with you to devise a solution to your pest problems. At North Fulton we care about your family, your home, and you.