4 Secrets about Mosquito Control at Home That Can Make Your Summer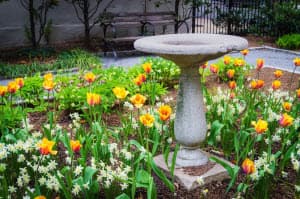 You may be surprised that you need mosquito control at home just to be outdoors for a few minutes without being eaten alive. It makes enjoying the summer months next to impossible. So, get the most from your lawn, and the summer sun, by getting rid of those nasty pests.
You may think suffering is an inevitable part of summer in Georgia's sultry heat, but professional pest control management companies have picked up on astonishing solutions to some of our most annoying problems.
Here are some surprising discoveries about mosquitoes our pest control professionals have made:
BBQ menus tempt mosquitoes your way.
Did you know that many of the foods you serve at a BBQ are mosquito bait? And they might not be the items you think. Beer and cheese are two major draws. Perfumed products are too, and you know summertime guests love to celebrate with friends while looking (and smelling) their best.
Still, there's no reason to adjust your menu just yet. By treating your yard with the right preventives and using a few products the day of the event, you can host any outdoor party and feel confident about the comfort of your guests.
Those venturing onto your property are relatively easy to get rid of.
Mosquitoes can travel up to three miles, but when they do, it's not usually in droves. Using regular box fans can easily clear away the number of insects that wonder onto your property. If placed properly, fans can provide two services. They can blow mosquitoes out of your way, while they also provide your guests with a break from the heat.
The mosquitos that hatch in your yard came from a source of water.
Mosquitoes are like any other species of insect. There are certain conditions that need to be met before eggs can be laid, hatched from, or babies can grow into adults. That process takes about 10 days for mosquitoes. It also relies on a source of stagnant or pooled water to provide the right stability for the delicate eggs. A professional pest service can help you detect potential problems in your yard, and pretreat those areas to prevent eggs from hatching. They can also educate you in the best methods for clearing out old water, and treat water features, like ponds or fountains, to prevent insects from taking hold.
Sometimes, vibration is enough to stop the growth cycle.
Because of the presence of children, special plants, or fish, homeowners may want to know about the most natural methods for managing these annoying pests. The professionals can help you devise ways of controlling mosquito populations using non-traditional treatments such as recommending the installations of a device to add vibrations to a pond, for instance, or lawn aeration to prevent water from pooling on the surface of your lawn.
Call in the professionals and learn how to effectively manage mosquito control at home. North Fulton Pest Solutions has the resources every Atlanta homeowner needs to enjoy the great outdoors this summer. Call 770-475-7419 for a free quote for mosquito control at home.