Want to Use Your Backyard This Summer? Take a Look at Lawn Pest Control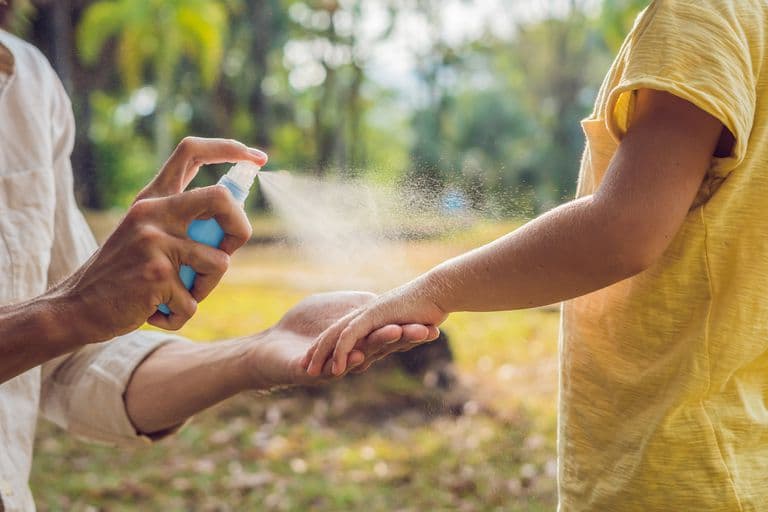 Spring has arrived and many of us are already daydreaming about summertime barbecues, pool parties, and… lawn pest control? If you hope to use your backyard for entertaining and family fun this summer, it's time to take a close look at your lawn and its inhabitants. Lawn pest control is an important component of a complete pest control plan that will keep your lawn, your pets, and your family healthy.
Fire Ants
One of the most common pests that people call a lawn pest control company for is fire ants. These tiny, nasty creatures can swarm your feet and cover them with itchy red bumps that last for days. Getting rid of a fire ant colony in your backyard is no small feat, and is best left to the professionals to ensure a complete extermination.
Bees
Another summertime pest that frequents backyards is bees. Some species of bees are a bigger threat to humans than others, but your local lawn pest control company can help you remove any type of bee from your property. It's best to not speculate about the species or the threat – just call your pest control service so that they can handle it responsibly and quickly.
Chiggers, Fleas, and Ticks
Chiggers, fleas, and ticks do not just live in the woods – they could also be lurking in your backyard. And people with pets are not the only families that need to worry about chiggers, fleas, and ticks. These bloodsuckers will happily eat human blood when other animals are not available. Having your property treated for fleas and ticks can help your human, feline, and canine family members avoid itchy irritations and lots of other possible diseases that can result from bites by these pests.
Spiders
Spiders may be an unnerving sight for many people, but they are actually considered beneficial because they eat lots of insects and help control those populations. We encourage people to leave spiders alone in their backyards, unless black widows or brown recluses are spotted on the property. Call a lawn pest control company immediately to have these dangerous species removed right away.
Ensure your family's ability to enjoy your backyard environment this summer – call North Fulton Pest Solutions, your local lawn pest control company. Our extermination experts are skilled at locating and eradicating pests in and around your home. The North Fulton Pest Solutions team is also qualified to help you prevent future pest problems by assisting you with moisture control, improving home insulation, and gutter maintenance. These are common conduits for pest problems, and we aim to help our customers avoid re-infestation in any way we can.
Call to schedule a pest inspection or lawn pest control treatment now.