How to Keep Mosquitoes Away and Get Back to Summer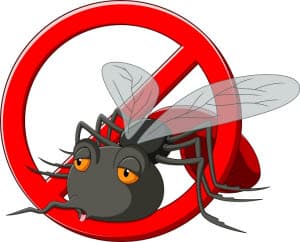 It can be really difficult to keep mosquitoes away during summer. Not only do they reproduce in numbers so high they exhaust you just thinking about them, but they can also travel up to three miles from where they hatch. Certainly there are ways to prevent attracting them, but controlling populations often takes an expert touch.
Follow these tips to keep mosquitos away this summer:
Remove pooling water on your property.
It takes mosquito larvae as little as 4 days to hatch and develop, so a little legwork can provide a big benefit. As long as you go over your yard twice a week to remove water sitting in lawn ornaments, children's toys and the likes, you shouldn't be guilty of breeding your own mosquitoes. The one exception is a landscape design with water features. You don't have to forgo tranquil design to enjoy a mosquito-free yard. Just work with an expert. There are several products you can add to pooling water to prevent mosquito eggs and larvae from maturing.
Hire professional pest control to take care of things.
These companies work to kill existing bugs but can also use strategic applications to ensure mosquitoes stay gone. Your provider can help you establish the best schedule for your area, but it isn't rare for a Georgia lawn to require treatments every month throughout spring, summer and early fall. Mosquitoes are a big threat in this state, where several people have died due to encephalitis linked to West Nile Virus.
Avoid attracting bugs.
Unlike cockroaches, there isn't much you can do to keep mosquitoes away in terms of housekeeping. Clean or dirty, they love humankind. The beauty products you use and the foods you eat are the biggest predicators of whether they'll want you for lunch. So, avoid fragrances, like perfume and cologne, as they're among the most potent attractants. Unfortunately, the others go hand-in-hand with spending summer outdoors, especially at a BBQ. Drinking beer, eating cheese, and wearing sandals can all increase your chances at being a bite to eat.
Go with responsible applications and products.
North Fulton Pest Solutions is committed to creating a pest control plan you can feel good about. We won't pose unnecessary risks to you, your family, guests or even your pets. Depending on the layout of your lawn and the surrounding areas, we have many green and low-risk options to choose from. Stay comfortable inside and out with a customized plan of attack against summer's most notorious pests.
Keep mosquitos away with help from North Fulton Pest Solutions. Our years of experience and a reputation for maintaining comfortable outdoor environments in and around Atlanta speak for themselves. Get a leg up on summer fun by calling 770-475-7419 to keep mosquitos away.