The 4 Most Unbelievable Things about Insect Control Services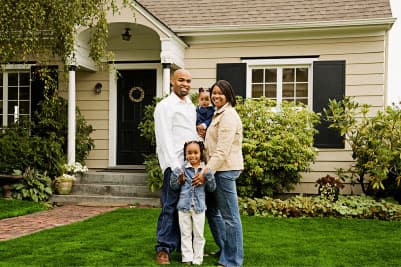 Most people don't spend a lot of time thinking about insect control services until they need them. Taking that approach can result in big bills and dismal results. If you live in Georgia, pest management is just part of the process of owning property. So it's only to your benefit to become better informed.
Here are four surprises you have to learn about professional insect control services:
They Have Access to Exclusive Products.
Did you know you have to be a licensed pest control professional to purchase some of the most effective products on the market? Did you know many of the bug sprays or bait systems on the shelf are only allowed to be sold as "supplemental products," meant to be used alongside commercial services? It's true. The next time you're walking by the bug control aisle, take a look for yourself. Those products aren't capable of solving your problems, so save yourself some time and money by skipping them and calling the experts.
They Help You Avoid Pest Problems.
It's true. Many of our products are meant for use before an infestation sets in. We will help minimize your risk of termites, cockroaches, fire ants and other common Georgia pests from invading your home. In fact, these treatments are probably the only way you'll avoid them. Even the nicest properties in the best areas around Atlanta use preventive services because the owners know how common bugs are here and how damaging they can be to property values.
They Offer Warranties against Certain Damage.
Reputable companies don't just service your property; they provide you with a warranty or written guarantee. Take termite treatments and termite guarantees for example. With a damage repair and re-treatment guarantee, if you wind up with a new active infestation of termites down the road, the service provider will retreat for termites and repair and damage caused by the new infestation of termites as part of the guarantee. Termites are notorious for creating hazards requiring thousands of dollars to fix, and most homeowner's insurance policies don't cover it. Why? Pest control is considered an issue of maintenance.
They Don't Just Deal with Termites or Cockroaches.
To be fair, there are specialty pest control specialists who focus solely on fire ants, termites or other lone pests. However, companies like North Fulton Pest Solutions are able to handle a full range of insect or wildlife issues. It's an important characteristic to look for when selecting a company because often pest issues come in groups. It's common for fire ants to lead to an increase in the number of spiders on a property, or for squirrels in an attic to fill a home with fleas.
Insect control services are more affordable than homeowners often assume. If you've been ignoring preventive treatments or signs of insects or animals in your home, call at 770-475-7419 to get insect control services today.