Home Roach Treatments: Which One Works the Best?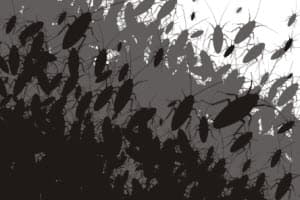 It seems a bit arrogant for humans to design home roach treatments when even nuclear warheads couldn't wipe them out, but don't worry. Roaches aren't impervious to everything. Their populations can be controlled in your home and for likely less than you think.
Consider the most effective home roach treatments available today:
Environmentally friendly home roach treatments can reach deep in the walls.
Most sprays and foggers sold at the store are not effective enough to clear up a heavy infestation. Sprays and foggers can also leave dangerous chemicals around your home. Professional pest control companies have access to strategic products consumers can't buy on their own and training to use these products efficiently and effectively. This training and expertise paired with specialty equipment means better results. Some pest control providers, like North Fulton Pest Solutions, also have eco-friendly options capable of taking care of roaches without posing unnecessary risks to the people or animals living on your property.
Use long-lasting bait products affecting various developmental forms of roaches.
Baits are food-like products insects pick up or eat. Consumer baits often don't last long enough for roaches to get back to their hiding places where eggs are stored. Professionals use baiting products capable of ridding your home of roaches of all ages. This prevents the next wave of immature roaches or eggs from causing a re-infestation.
Insect growth regulators (IGRs) prevent existing cockroaches from reaching maturity, stalling reproduction.
Similar to baiting products, IGRs work in the long-term by preventing cockroaches from reproducing. When reproduction is no longer possible, existing populations die out, and consequently so will future infestations. Unfortunately, individual roaches can live a year or longer, so it's important to use IGRs in combination with other home roach treatments to get relief.
Treat or seal the cracks roaches use to gain entrance and hide.
As long as you give bugs easy access to your home, they'll continue to take it. Various types of pest applications can be used to reach roaches where they hide. For example, crack and crevice applications may be used or specialty applications such as ultra low volume space treatments may be employed to rid your home of roaches. You can also use traditional maintenance methods for blocking entry points into your home. Inside of structures, cleaning up food, spills and sitting water is your first defense against attracting roaches or any type of bugs, though in certain areas in Georgia, these types of insects are a persistent problem. The only homes in which they aren't found are those where homeowners invest in regular treatments.
Click this link to schedule home roach treatments at the first sign of bugs, and stop an infestation before it gets out of hand. You can reach North Fulton Pest Solutions online or at 770-475-7419.