2 Ways to Get Rid of Raccoons in Your Attic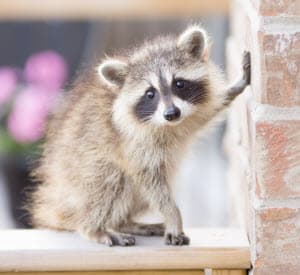 When you discover you need to get rid of raccoons in your attic, a sense of urgency sets in right away. You know that raccoons can do extensive damage to your attic by pulling apart insulation, chewing on wires, and leaving urine and excrement all over the place. This can spell disaster for your attic, and can impact the value of your home as well as safety in your home. Getting rid of the raccoons as quickly as possible is the best way to preserve your home's value and your family's health and security.
Here are the two primary ways the wildlife removal experts can get rid of raccoons in your attic.
Seal Off Entry Points.
The easiest way to get rid of raccoons is to wait for them to exit your home, and then seal off their entry points. However, it's always important to check the attic for baby raccoons before closing exits off. Trapping the babies inside can have two effects: one, the mother raccoon may tear another hole in your structure to get to her young; or two, if their mother can't get to them, the babies will die in your attic. This creates a whole new problem, and it's why we always urge homeowners to bring in a pest control expert to get rid of raccoons in the attic.
Use Live Traps.
In some situations, live traps can be another good option when unwelcome wildlife is in your attic. Again, we can't stress enough the importance of hiring a wildlife removal professional to get rid of the raccoons in your attic. This is the best way to ensure that the job is done thoroughly and legally. There is also the issue of safety; raccoons can carry all sorts of diseases, including rabies. A trained professional knows the warning signs of a raccoon with dangerous diseases and will call the proper authorities when it's necessary.
During the past four decades, North Fulton Pest Solutions has removed countless raccoons from attics all over the Atlanta area. When we get rid of your raccoons, we will ensure that any babies are humanely removed from the property with their mother. Our technicians will also completely seal off any entry points to prevent future re-entry by raccoons or other pests. We always do a complete clean-up of any urine, feces, debris, and nesting material left behind by the raccoons.
North Fulton Pest Solutions takes raccoon removal a step further by assessing the damages caused by the pests. Raccoons can destroy insulation, wires, air ducts, roofing material, structural components of the house, and more. Our assessment can help you get repairs done quickly to ensure the integrity of your home. Click here to learn more about how North Fulton Pest Solutions can get rid of the raccoons in your attic.