Fleas and Ticks in Your Home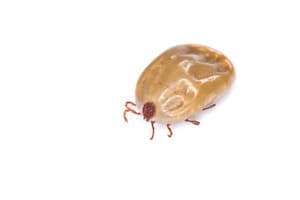 With annoying pests, it is safe to say that fleas and ticks in your home top the list. It seems that the smaller the pest, the more issues they can bring. Atlanta pest control professionals know that while a rat or squirrel can certainly wreak havoc in your home, the issues associated with smaller insects can be equally as frustrating.
Fed up with Fleas and Ticks?
If you have ever had fleas and ticks in your home, you know how grueling the treatment process can be. Even after spending countless hours trying to rid one's home of these pests, these bugs can still survive.
After treating your house, there is nothing is more frustrating than having a flea bounce on your skin. Households that have pets are understandably more susceptible to flea and tick problems. However, just because you don't own a pet does not make you immune.
How to Get Rid of the Bugs Fast
Treat and quarantine your pets – If you have a flea or tick problem that stems from your pets, then the first step is to get them treated in conjunction with the treatment of your home and yard. Stop the problem at the source or there is the chance the infestation will still continue after treatment. Treating your pet, home, and yard at the same time reduces the risk of re-infestation.
Hire an Atlanta pest control company – To ensure that a flea or tick infestation is taken care of correctly the first time, the best plan of action is to hire an experienced exterminator. An Atlanta pest management professional will know what to do to, effectively eliminating all the pests in your home and ensuring that they do not come back. You should recheck the house periodically to make sure there are no early signs of a new infestation.
Contact our Atlanta pest control professionals at North Fulton Pest Solutions if you have an issue. We can help get rid of them once and for all!