Will the Cost of Termite Control Really Save Me Money in the Long Run?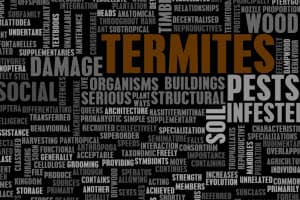 The cost of termite control is sometimes used as justification for going without protection. Unfortunately, most insurance companies won't cover damages caused by bugs. Termite damage is often considered a maintenance issue. DIY products don't provide adequate protection, so what is a homeowner to do? Before you decide termite control is too expensive, talk with the experts at North Fulton Pest Solutions about the budget-friendly options available to you. There are plenty of ways working with an expert will help you save time and money.
Trained Termite Control Experts Find Solutions Fast
Have you been professionally trained in termite control methods? Do you have access to the most effective products on the market? Would you recognize termite damage without having to look up pest control resources? A trained termite control expert
has the knowledge and resources to identify and solve your termite problems in their earliest stages, before your property has suffered extensive damage.
In addition, you will save money by avoiding retail termite control products. While these may provide temporary relief, you have to repeat the applications to keep termites away. They aren't intended as permanent solutions, and they only control the termites you can see with the naked eye. Over time, the cost of retail termite treatments add up, and in the meantime, your property can suffer hidden damage.
Proven Termite Control Methods
There's little evidence on the effectiveness of retail pest control products. In contrast, professionals with access to the top commercial solutions can prove they're worth the investment. Take for instance, the Sentricon® Termite Colony Elimination System with Always Active™ technology. North Fulton Pest Solutions is a Certified Sentricon Specialist™ at work in and around the Alpharetta area.
Sentricon® with Always Active™ is effective not only on the termites that may be visible in or around your home, but it also eliminates entire termite colonies as evidenced by numerous scientific studies. This top-tier termite baiting system is the only option currently sold that contains Recruit™ HD (active termite bait) in every single station from the very first day of installation. Compare this to the vast majority of other termite baiting systems, which contain no active termite bait at all at the time of installation, and it's easy to see why Sentricon® with Always Active™ is a wise investment! ®™Trademark of The Dow Chemical Company ("Dow") or an affiliated company of Dow.
The same effectiveness can be seen in the leading liquid termite control product on the market, Termidor®. At North Fulton Pest Solutions, our technicians are also Termidor Certified Professionals. Why? Many trials across both the US and the world prove the non-repellant liquid residual termiticide effectively eliminates termites in structures and prevents future infestations and their associated costly damages, which helps us feel confident that every dollar our customers spend on termite control treatments will work to their benefit.
Termite damages can run into the tens of thousands. Worse, they aren't usually covered by insurance. Investing a few dollars in professional treatments that are proven to work is money well spent. Call North Fulton Pest Solutions at 770-475-7419 to find out more about the real cost of termite control. Ask about our selection of services, or request a free quote, and protect your property today.