Core Values
At North Fulton Pest Solutions, our core values guide every aspect of our business. Performance, responsibility, accountability, integrity, stewardship, excellence, and growth, as defined below, are our top priorities.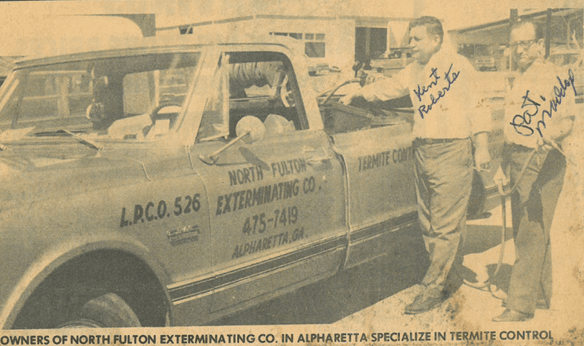 Our Mission
Our mission is to deliver superior pest control service, customer service, and peace of mind to our clients through highly motivated and driven team members committed to our core values of performance, responsibility, accountability, integrity, stewardship, excellence, and growth.
Our Vision
Our vision is to be become a superior, highly respected, and trusted service company powered by phenomenal people and efficient systems thus creating exceptional value for our clients and enriching the lives of our team members ultimately allowing us to better ourselves, those around us, and the communities we serve.
Who We Are
We are a unified team striving towards our collective goals as an organization to ultimately better ourselves and families, those around us, and the communities we serve.
What We Stand For
We value helping others and solving problems while preserving our family culture and providing opportunities to grow, develop, and to contribute to something larger than ourselves.
Core Values
Our commitment to our core values is what sets us apart.
Performance
We value high performance and productivity. We diligently and conscientiously pursue our objectives with persistent industriousness.
Responsibility
We embrace our shared responsibility to our customers, team members, and all other stakeholders.
Accountability
We honor our individual commitments and take ownership for our individual decisions, actions, performance, and results.
Integrity
We do things the right way, value honesty, and build trust by demonstrating sound moral and ethical principles.
Stewardship
We are stewards of what is entrusted to us. This includes, among many things, the environment, the trust of others, and the homes and businesses of our customers.
Excellence
We are committed to excellence in all that we do on behalf of our customers, our teammates, our organization, and ourselves.
Growth
We strive for growth and development personally, professionally, and as an organization.
Contact Us
Get in touch with the professionals at North Fulton Pest Solutions from anywhere! Our responsive customer service team is happy to assist you on your pest control needs.
Hours: Monday - Friday: 7:30am - 5:00pm
Address
1867 McFarland Pkwy,
Alpharetta, GA 30005, USA
Call Us
Fill out the form below to request a reply from a member of our team. We will get back to you as soon as possible.