The Most Commonly Asked Questions about Basic Pest Control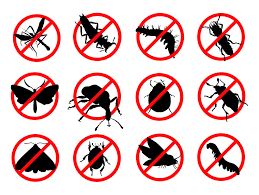 The North Fulton Pest Solutions staff receives a lot of questions about basic pest control. Our Atlanta area customers want to educate themselves about their pests and our basic pest control methods, and we love to share our knowledge! We ask our clients to keep in mind that each situation is unique, but with 47 years of experience, we are confident that we know the best way to handle just about any pest situation.
Here are some of the most commonly asked questions about basic pest control:
What's the best way to prevent pest problems in the first place?
Just like your high school football coach used to say, the best offense is a good defense. Make sure there are no easy access points that will allow insects and rodents into the home. The most common places to look for these little holes are along the foundation, along the roofline, and around windows and doors. Store pantry foods in sealed metal or plastic containers. Empty your garbage cans regularly. Eliminate water leaks and clean up standing water.
What should I do to prepare for my appointment with the basic pest control professionals at North Fulton Pest Solutions?
It depends on the situation. If we are treating the outside of the home, we ask that you remove toys, equipment, grass, brush, pet dishes, and anything else around the perimeter of the house. If we are treating inside the home, we may ask you to move items in the areas requiring treatment.
Do I need to leave while you apply the treatment? And what about my pets?
If we are treating the inside of the home, we typically advise that people and pets simply stay off the treated area until the product dries. We give the same advise when we treat areas outside as well. The products we use typically dry within two to four hours after application.
My neighbors just found out they have termites. Should I be worried about my house?
It won't hurt to have your house inspected for termites, just in case. An experienced technician will check visible area for evidence of termites. A good inspector will also identify conditions conducive to termite infestation like wood to ground contacts, cellulose debris inside crawl spaces, or unresolved moisture issues, but keep in mind even the best inspectors can only physically inspect 20-30% of your home. Still, a thorough inspection by an experienced pest control company will provide you with the information you need.
Our dedicated team of basic pest control professionals enjoys educating our clients about their pests. We love it when customers are curious about their pests, and no question is too silly or small. Atlanta is home to an incredible variety of animals, and many of them have come up with clever ways to access our homes. We can help you take your home back! Call (770) 475-7419 to learn more about North Fulton Pest Solutions' basic pest control services.