North Fulton Pest Solutions's professional ant control services bring value to the wonderful residents and places of business all over Atlanta. Our experts understand how annoying persistent ants can be especially when online home remedies aren't proving to be effective.
Rather than using your hard-earned money on hopeful at-home ant traps and bait, allow the ant control professionals at North Fulton Pest Solutions to use proven modern procedures and techniques that will undoubtedly provide effective solutions to put an end to the ant infestation on your Atlanta property.
Our specialists value the well-being of your property and take pride in restoring comfort to those troubled with pesky ant infestations. Encountering these typically harmless insects can still be unsettling when you see them getting into unattended food. When an ant infestation gets this troublesome, it's time for you to turn to the professionals at North Fulton Pest Solutions for effective budget-friendly treatments.
How Ants Can Ruin Your Property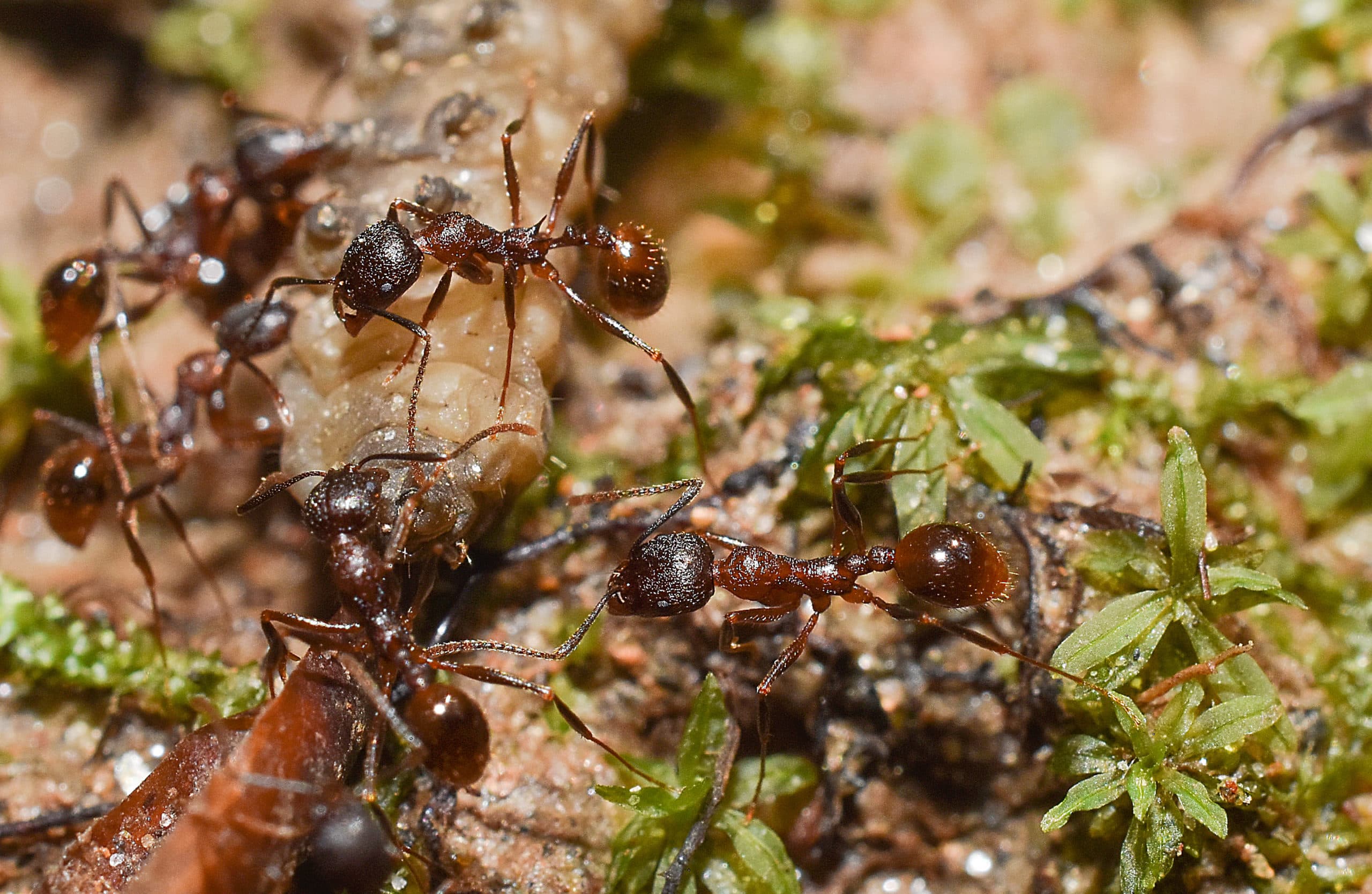 To most people's surprise, ants can cause a fair amount of damage to your Atlanta property. Although it may not be readily apparent, some ants like carpenter ants will tunnel through walls, doors, windows, decks, and other wooden components to create harborage areas. These damages can be hard to spot, but they can be incredibly bothersome and even compromise the integrity of the wooden building components as galleries are excavated and moisture moves in.
Not only do ants cause direct damage to your property but some also pose a health risk. When ants feel threatened they use their strong mandibles and mouth to pinch the skin. While some ant bites hurt more than others, they aren't typically life-threatening or dangerous; however, some ants have stingers that inflict a painful sting and inject venom that can lead to serious problems and be potentially life-threatening in some cases. Some individuals may have serious allergic reactions to the venom that can cause swelling, itchiness, dizziness, nausea, difficulty breathing, and other symptoms.
About Our Ant Control Services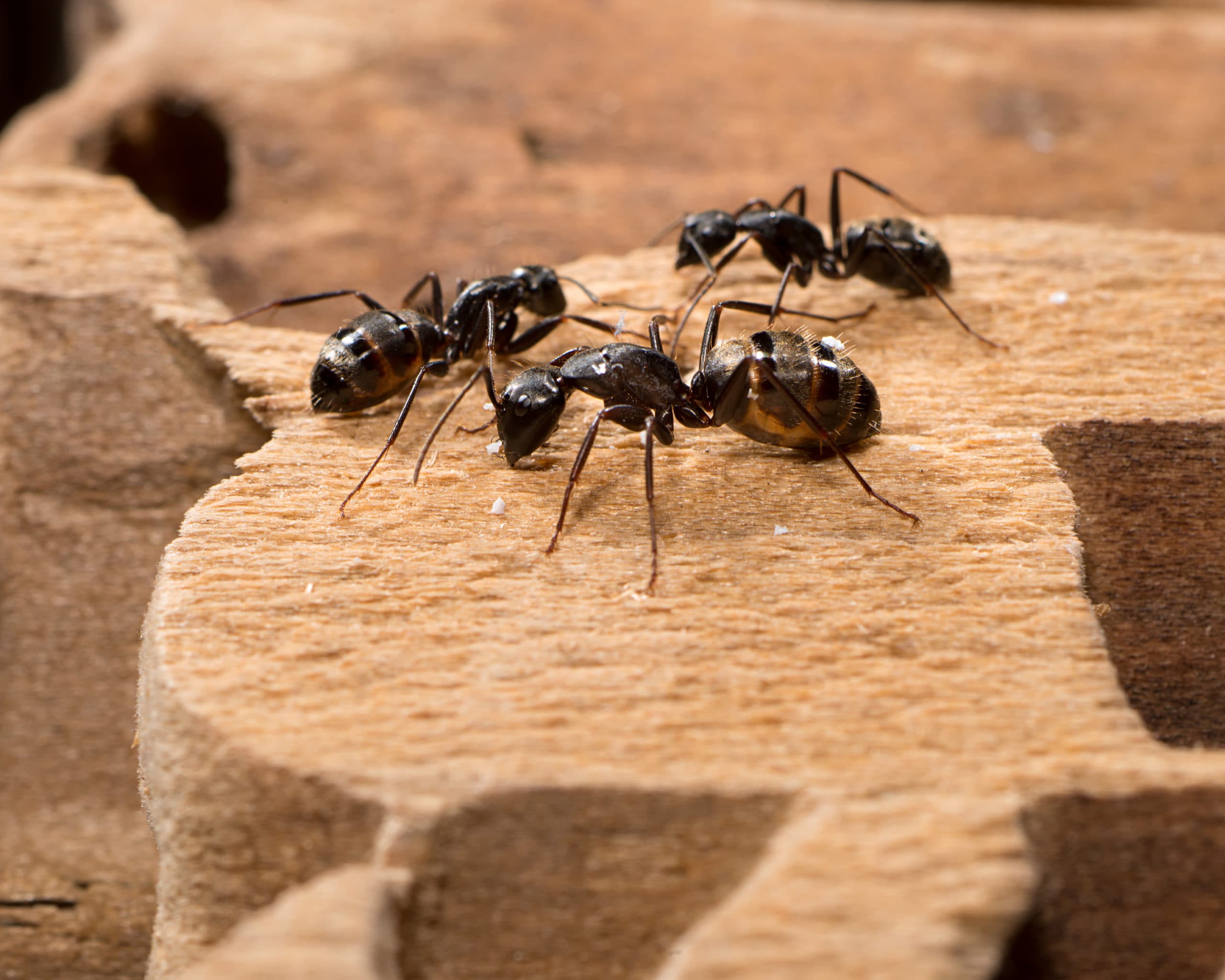 North Fulton Pest Solutions is your go-to ant control expert. Our talented and qualified team specializes in gaining leverage on the ant infestation and providing effective, environmentally responsible solutions to properly manage it. Our tried and true ant control methods are some of the most effective solutions available, and our annual pest control service agreements are backed by written guarantees!
Our team values cultivating meaningful relationships between our clients to build confidence and trust. We are committed to providing the best residential and commercial ant control services in Atlanta and the surrounding area. Our environmentally conscious ant control guidelines allow for real results delivered in a responsible manner.
Our superior knowledge and techniques to control ants and other pests has led to award-winning recognition of our services. Our pest management professionals and ant control experts leverage this knowledge and expertise at every infestation. Don't let that bothersome ant infestation take over your Atlanta home, choose North Fulton Pest Solutions to responsibly and efficiently gain control over the situation with a value rich service plan to fit your needs. With over 50 years of experience dealing with ants and other pests in Atlanta's business and residential communities, we are proud to provide superior, high-quality, family and pet-friendly services to you and yours.
The level of expertise we bring to the ant control game is unparalleled by even some of the larger pest control firms. Our company is led by an Entomological Society of America Associate Certified Entomologist and the state of Georgia's first Public Health Entomology Certificate Holder. Our approach to ant control is what sets us apart from some of the nation's biggest pest control service providers.
Contact Us Today For A Free Ant Control Estimate
Don't hesitate to text us or give us a call at 770-475-7419 if ants, rodents, or other pests are disturbing the peace on your Atlanta property. North Fulton Pest Solutions's professional ant control specialists will work to identify the source of the ant issue and implement effective solutions to keep the infestation under control. We are a full-service pest control company specializing in the management of ant and various other pest infestations.
Feel free to contact us today regarding your ant control issue, and we'll offer a free estimate before integrating functional solutions at your Atlanta residence or business establishment. We look forward to providing valuable service and becoming your most trusted option for ant and all other pest infestations!