On a Budget? What You Need to Know about Affordable Termite Control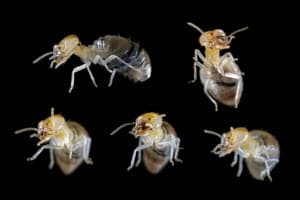 Affordable termite control might be right under your nose. So, call a professional pest and termite control company if you are worrying about termites. Many homeowners wind up investing more in ineffective products purchased off the store shelf than they would in hiring experts for services that are well worth the money.
Here are just a few reasons budget shoppers should go with the pros for affordable termite control:
Trained pest and termite control technicians can identify your problems quickly.
Chances are the first time you saw a termite was from a picture you saw online. Can you identify which species of termite you're dealing with? Do you know where to look for damage? Would you notice the signs of a serious infestation or confuse them for a new or recent occurrence? A professional knows where to look and what the findings mean. Their assessments provide a solid basis for solving pest problems quickly, avoiding expensive damages in the process.
Most retail pest and termite products are sold as supplements to professional systems.
Check out the label of whatever termite solution you're about to lay down. Some labels have a consumer warning alerting you that the item won't offer you permanent protection on its own. These products will simply not permanently or effectively wipe out your termite problems on their own.
Most termite repellants aren't very effective.
It's difficult to create a barrier around your property that termites can't get around. Remember, they're incredibly small and able to climb and burrow so they may just tunnel under your repellant in an effort to get to your home. When a professional applies a top-quality repellant (as opposed to a non-repellant product), it does offer some help, but likely nowhere near enough to solve an infestation by itself. Therefore, the repellants sold at big box stores directly to consumers are typically a waste of money.
There is no equality in termite bait systems.
The vast majority of termite bait systems available from your local retailer are in essence termite "monitoring" systems and kill only those termites which come into direct contact with the bait. As a Certified Sentricon Specialist™, North Fulton Pest Solutions recommends the Sentricon® Termite Colony Elimination System with Always Active™ Technology Sentricon® with Always Active™ is the only termite baiting system on the market today that features Recruit® HD (active termite bait) in every station from the first day of installation, and this system is proven to eliminate the entire termite colony (not just those termites that come in direct contact with the bait itself). Many so called termite "bait" systems actually contain no termite bait at all when installed. Instead the stations are installed as monitor stations and are only baited after termite activity is detected! Why wait until termites attack to bait the stations?!
For true termite protection, trust your local Certified Sentricon Specialist™, North Fulton Pest Solutions, and Sentricon® with Always Active™
®™Trademark of The Dow Chemical Company ("Dow") or an affiliated company of Dow.
Non-repellant liquid residual termiticides are far superior to their repellant counterparts.
The other leading product used by termite management professionals is Termidor®. When applied by a Termidor Certified Professional like North Fulton Pest Solutions, the termites transfer Termidor® amongst other members of the termite colony through feeding and grooming. As a result, this unique "transfer effect" ultimately leads to the demise and elimination of the termite colony as a whole. For the vast majority of other liquid termiticides available today, this is not true. Termidor® is a registered trademark of the BASF Corporation.
North Fulton Pest Solutions provides homeowners with affordable termite control that's worth every penny. Contact us online to schedule an inspection or call 770-475-7419 for a free estimate for affordable termite control today.