5 Benefits of Better Attic Insulation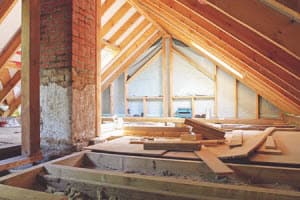 Is your home properly insulated? According to experts, the average Atlanta home isn't – especially if it is older than 10 years old. In fact, it likely has less than 12 inches of fiberglass insulation. To put that into perspective, 8 inches of loose fill fiberglass will give you an R-value of just R-20. However, when you add 8 inches of cellulose insulation it boosts your R-value to an incredible R-49. This could translate to as much as 30 percent savings on your heating and cooling. If your bill is typically $300 a month, that means you'll be saving $1,080 a year. Just think about what you could do with that extra money!
This means that you could be paying way too much on your electric bill, not to mention laying out the welcome mat for household pests. A simple upgrade to your attic insulation can save you money on energy costs and a whole lot more. It's a great way to save on cooling costs as summer temperatures rise.
Benefits of Attic Insulation made from Borate Impregnated Cellulose Insulation
When it comes to performance, cellulose insulation is superior to fiberglass in several ways. Some of its most impressive and valuable benefits include:
Pest resistant and fire resistant – Borate impregnated cellulose insulation keeps fire contained, preventing it from spreading throughout your home. It also deters pests that like to enter the home through the roof and gutter line, making your home less attractive to household pests like roaches, ants, and silverfish.
Great insulator – When it comes to insulating a home, borate impregnated cellulose insulation is far better than fiberglass alone. It keeps the cool in during the summer and the heat in when the temperatures drop. This means you'll spend less on your energy bill.
No dermal issues – Fiberglass insulation can cause inflammation and allergic reactions when it comes in contact with skin. Borate impregnated cellulose insulation does not cause any dermal problems so it can be handled easily.
Great noise barrier – Great insulation does more than cut energy costs, it also acts as a noise barrier. Borate impregnated cellulose insulation has special noise blocking properties; so, even if you live next to the airport or a busy highway, outside noise is greatly decreased or blocked completely.
Lower heating and cooling costs – As we've said, borate impregnated cellulose attic insulation cuts your heating and cooling costs. Over time it actually pays for itself.
Does your home need an attic insulation upgrade? If so, give North Fulton Pest Solutions a call. You will see an immediate reduction in your heating and cooling costs and begin reaping the other benefits right away. It's your home, your family – call today.